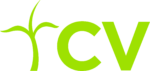 Website Christian Vision
A global Christian charity with evangelism at our heart.
Christian Vision Zambia is looking for a full-time Content Specialist: Videographer who is
passionate about evangelism and discipleship, adept at creating compelling video and audio
content in support of digital strategies, and comfortable navigating elements of the creative
process from concept to final delivery.
Who We Are
Christian Vision (CV) is a global Christian charity with evangelism at our heart. Founded in 1988 by
Lord Robert Edmiston, CV's strong desire is to serve and equip Christians, and the local church, in
their evangelistic endeavours. To this end, we work to see impact in three key areas:
Introducing people to Jesus;
Mobilising Christians to evangelise; and
Resourcing the Church with free digital content and knowledge.
Job Overview
The overall responsibility of the Content Specialist: Videographer is to oversee and execute
the production of all video content at CV Zambia. This will specifically involve generating new
content, overseeing video shoots, and editing raw film into a final product for publishing. They
will play a key role in developing the strength of CV's brand and production outputs.
The job will be situated in CV Zambia office, along Alick Nkhata road in Lusaka.
Character Traits:
A mature sense of ethics and morality
Lives with integrity
Possesses a strong work ethic
Loves to learn and improve
Builds and maintains good relationships with people
Aware of own strengths and weaknesses and able to use feedback for self-development.
Creative and Artistic
Decisive and organized
A Christian who is in good standing with a local evangelical church
Qualifications and Skills Specific to Post:
Possesses experience producing high-quality video content
Able to innovate world-class video productions
Pays particular attention to detail
Possesses an excellent command of the English language
Is able to work well with others in a multi-disciplinary and cross-cultural environment.
Possesses strong analytical skills in problem solving and strategic thinking.
Responds positively to critical feedback and differing points of view.
Possesses excellent technical skills and use of digital and non-digital cameras and industry-standard software for video editing [extensive knowledge and experience in Adobe Creative Cloud applications (Premiere Pro is necessary, After Effects advantageous)].
Is proficient in taking excellent still photos
Can work under pressure and meet deadlines
Can create scripts, draft treatments, provide art direction and creative input from pre to postproduction.
Maintains up-to-date understanding of industry terminology, aesthetics, software applications required for video editing, image manipulation and sound effects/design.
General Expectations
Fulfil other duties, as common to all employees and as directed, within parameters outlined in both the mission and vision statements. This includes:
Being available for personal and spiritual growth opportunities.
Pro-actively maintaining a positive attitude.
Adhering to all regulations, CV policies, procedures and guidelines.
Undertaking professional development as required.
Adhering to all occupational health and safety requirements of CV.
Keeping confidential the affairs of CV and its employees.
Representing CV in a positive manner.
Staying knowledgeable of the best methods and technologies.
Being willing to travel to African countries for the purposes of content creation or training.
Supporting the Content Manager and Country Manager in creating content for the region in accordance with CV's key objectives.
How to Apply:
Write a 300-word essay answering the following question: "What is your goal and mission in life?"
Send us a copy of your resume or portfolio
Send us a link of a video you have produced before
This role is based in Lusaka (Zambia). Interested parties can send their essay, CV/portfolio, and
cover letter to [email protected]