Full Time
Applications have closed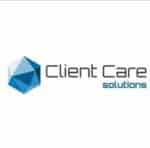 Website Clientcareltd Client Care Solutions Limited
Business Process Outsourcing (BPO)
Client Care Solutions is looking for a dynamic and self-motivated individual with proven experience to fill the vacant positions of Business Development Specialist.
Client Care Solutions (CCS) is a one stop Business Process Outsourcing (BPO), providing a multi-channel approach to delivering customer service. CCS offers a wide variety of customer care solutions and we have the capacity to cater for any level of campaign by using the latest technology solutions. We are currently operating 5 sites; two in Lusaka, and one in Kitwe, Luanshya and Livingstone.
PURPOSE OF THE ROLE
Business Development Specialist will be responsible for identifying opportunities for business growth and optimizing marketing strategies. He/she will analyze business processes and finances, implement business plans, and establish effective networks.
KEY RESPONSIBILITIES
Increase Revenue
Bringing in new Business
Implementing Business development Strategies
Identify potential customers and close business deals
Formulate business proposals
Developing and sustaining solid relationships with company stakeholders and customers.
Interacting with potential clients and business partners
Maintain and expand Data base of prospective clients
Providing insight into product development and competitive positioning.
Engage in market research in order to identify new opportunities for business
Collaborating with Business Development Executives to determine the most viable, cost-effective approach to pursue new business opportunities.
Understanding Customer needs and requirements
Participate in forums related to the industry; conferences and client discussions.
Respond to queries and complaints from clients as regards the company's products; this should be done in a timely fashion
Effectively manage appointments and customer calls
Any other task assigned by management
BEHAVIORAL COMPETENCES
The incumbent is required to have the following behavioral competencies:
Time Management:
Must be able to multi-task, be detail oriented and demonstrate strong organizational skills.
Communication
Provides clear and understandable explanations of insights and ideas. Responds to others with courtesy, tact and effectiveness while maintaining confidentiality at all times.
Possess the ability to adapt and excel as a team player in a fast-paced and change-oriented environment.
Problem Solving
Identifies with and understands the problem at hand; develops a clear plan of action to address the problem by involving people, systems affected by the same problem and/or identifying the right resources/action points to mitigate the problem.
SKILLS AND ABILITY
The incumbent should have demonstrated the following competencies:
Sound knowledge of sales strategies and industry regulations.
Proven track record of achieving sales targets.
Strong analytical and problem-solving skills.
Excellent negotiation and consultative sales skills.
Effective communication and presentation skills.
Ability to think creatively and strategically
Exceptional customer service skills
QUALIFICATIONS AND EXPERIENCE
The incumbent is required to have the following qualifications and experience level:
Degree in Business or Marketing
Proficient in relevant computer applications
3 years' work experience
MODE OF APPLICATION:
To apply send your CV and Cover Letter to [email protected] by 17:00hrs on Sunday July 24th, 2022. No telephone inquiries. Please note that applications not meeting the above application guidelines will not be considered. Shortlisted candidates will be contacted.