Full Time
Applications have closed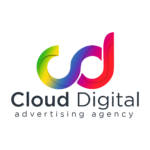 Website Cloud Digital Agency
Expect More
Job details
Despite our name, Cloud Digital Agency we don't just work on digital projects. We help clients from any generation grow their brand and promote their business by creating custom marketing communications materials. We pride ourselves on our high standard of work and our brilliant employees who imagine the world in new ways.
At Cloud Digital Agency, we look for ways to remain fresh and interesting. We need a graphic designer who can bring ideas to our design team. As a graphic designer at CDA, you'll work with other talented designers to create stunning designs to amaze our clients.
About the Company
Based in Lusaka Zambia, Cloud Digital Agency is a unique 360 marketing communications agency. Our team will turn a clients message into modern, high-quality visuals. We value our clients and employees for their dedication to making the world a better place.
Role
Develop concepts, mood boards, and sketches for all projects
and craft creative briefs
Create informative and entertaining graphics, and audio/video materials for visual communication media for client projects
Collaborate with executives and employees on overall brand message
Meet with team weekly to determine project plans/schedules for clients
Advise clients on design strategies and projects
Collaborate with influencers to prepare social media content for campaign
Qualifications
Diploma in graphic design, fine art, or relevant field. Bachelor's degree in creative design be an added advantage
Minimum 3 years graphic design or fine art experience
Proven experience with Adobe InDesign, Adobe Illustrator, Adobe Premiere Pro and Adobe Photoshop
Knowledge of CAD systems (SelfCAD preferred)
Portfolio required
Excellent written and verbal communication skills
How to Apply
Interested candidates must please submit a concise CV and cover letter to [email protected]
Only shortlisted candidates will be contacted.
Should you not hear from us within 2 weeks after submitting your application, please consider your application as unsuccessful.
Closing date for applications: Friday 24th March, 2023