Full Time
Applications have closed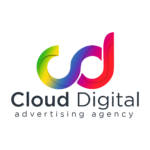 Website Cloud Digital Agency
Expect More
Job details
Cloud Digital Agency needs a motivated and experienced Marketing Account Manager to develop innovative marketing strategies and oversee client projects. As an Account Manager, you will assist with large-scale outreach based on our client's needs. This includes developing content for social media and other digital campaigns, establishing budgets, monitoring projects to ensure they meet deadlines and evaluating each campaign for effectiveness. To ensure consistent brand messaging, you will collaborate with our client service and management teams on a daily basis.
Some responsibilities include, but are not limited to:
Business Development
Work closely with senior members of the Client Services team during pitch work
Play a key role presenting at pitch presentations
Work with other members of the agency to prepare responses to Requests for Information and Requests for Proposals from clients
Ensure that clients are aware of all the services Cloud Digital Agency can offer
Spot opportunities for new business and share them with your manager
Actively sell the agency's services and project the Cloud Agency brand Client Relationships.
Build and maintain good client relationships
Participate actively in client calls and run and control client meetings e.g. take a central role in discussions on specific materials you are responsible for
Meet regularly with client's teams to plan and progress account activity
Analyse clients' marketing plans and advise accordingly
Gather, share and act upon feedback from the client on campaign work to build satisfaction, recognition of agency value and feed credentials/effectiveness award entries
Utilise your experience to respond to situations and where possible limit the involvement of more senior members of the Client Services team
Strategy
Plan and conduct desk and field market research
Develop an understanding of marketing strategies and tactics that will be appropriate and effective for the clients
Develop an understanding of why creative work has been developed and its relevance to a client's strategy
Get involved in brand/study planning workshops
Creative
Develop ideas briefs, feeding in research/account/marketing knowledge
Brief creative teams in a simple, concise, yet inspiring manner, ensuring, at all times, that they are fully aware of the client's requirements
Critique creative work and provide evidence-based opinions
Ensure that the creative output matches the client's brief and Cloud's standards, as well as being compliant with all the necessary legal and regulatory requirements
Present and sell tactical creative ideas and work to clients on accounts that you are managing on a day-to-day basis
Challenge client thinking when appropriate in line with campaign objectives and core creative idea/critique work in a constructive manner in line with the brief
Champion and demonstrate a passion for the agency's creative output
Requirements and Qualifications
Bachelor's degree in marketing, business, or a related field
5+ years of marketing agency experience with at least 2 years in a supervisory role
Proficient with Microsoft Office and Adobe Creative Suite
Excellent communication and organizational skills
Flexible schedule with the ability to travel
How to Apply
Interested candidates must please submit a concise CV and cover letter to [email protected].
Only shortlisted candidates will be contacted.
Should you not hear from us within 2 weeks of submitting your application, please consider your application unsuccessful.
Closing date for applications: Friday 24th March 2023