Temporary
Applications have closed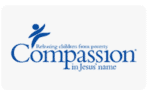 Website Compassion International Zambia (CIZ)
Recruitment Of Research Assistants/ Enumerators
Who We Are
Compassion International is a Christian holistic child and youth development organization that partners with local churches and supporters to address the spiritual, physical, economic, educational, and socio-emotional needs of children. Globally Compassion is directly serving about 2.3 million children from low-income households in 29 countries.
Under the leadership of the Monitoring and Evaluation Specialist and the Supervision of field Supervisors, the research assistants will work with churches and their communities in 3 districts namely; Lusaka, Petauke and Chipata to collect quality and valid data.
Prerequisites
Commits to and prioritizes child protection considerations in all decision-making, tasks, and activities across the organization and its partners. Abides by all behavioural expectations in Compassion's Statement of Commitment to Child Protection and Code of Conduct.
Uphold and engage in Compassion's core values.
Duties and Responsibilities
Participate in the training exercise and fully understand the scope and tools to be used for this assignment.
Provide feedback to the Supervisors and M&E Specialist on the observations made during the pre-testing of tools and actual data collection.
 Conduct Household Surveys, Focus Group Discussions and Key Informant Interviews with identified target groups where applicable.
Carefully and safely keep all completed data tools per the set data management protocol. Submit all completed data forms and equipment to the Supervisors.
 Participate in day-to-day debriefing and other meetings as planned by the supervisors.
Carry out any assignment as assigned by the Supervisors and M&E Specialist from time to time.
 Communicate regularly with the Supervisors and M&E specialists.
Qualifications and Attributes
 Has a personal relationship with Jesus Christ.
Diploma/Degree in Social Sciences, Early Childhood Development, Community Development, Gender, Agriculture, Nutrition, M&E and other relevant disciplines.
 Previous experience in data collection using digital devices especially handling Android applications.
A high degree of integrity and attention to detail.
 Sound Interpersonal skills and an avid team player.
 Must be able to speak, read and write fluently in Chichewa/Nyanja and English.
 Must be a resident of the district where data will be collected.
Working Environment: Working in rural communities. Data collection will require vising individual households, and this will require walking. Maintain integrity to work individually and as a team under supervision.
TO APPLY, click here to fill out the online form and upload your documents. If you are unable to upload, please send the files to [email protected] after you submit the form by the close of business on 5th June 2023. Ensure you specify your role (Research Assistant/Enumerator) in the subject field when using email to submit the documents.