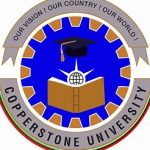 Website COPPERSTONE UNIVERSITY
OUR VISION! OUR COUNTRY! OUR WORLD!
Providing hands-on instruction and demonstrations in the use of sewing machines, cutting patterns, fabric selection, and garment assembly.
Assisting students in developing practical tailoring skills, such as taking measurements, altering patterns, and fitting garments.
Teaching pattern making techniques for creating custom patterns based on individual measurements or altering existing patterns.
Educating students about different types of fabrics, their characteristics, and suitability for specific garments.
Instructing on the proper operation and maintenance of sewing machines and other tailoring tools.
Ensuring that students follow safety practices when using tools and equipment in the tailoring workshop.
Encouraging creativity in design and helping students develop their unique style in tailoring.