Full Time
Applications have closed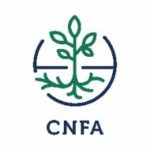 Website Cultivating New Frontiers in Agriculture
RFQ Number: RFQ # 2023/11/004_ZM
Issuance Date: November 1, 2023
Deadline for Offers: November 10, 2023
Description: Office Cleaning Services
For: Farmer-to-Farmer (F2F) Southern Africa Zambia
Funded By: USAID 7200AA23LE00013
Implemented By: CNFA
Point of Contact
Joyce Malasha: +260 964 605503, +260 978 605 967, [email protected]
1. Introduction: The Farmer-to-Farmer (F2F) is a USAID-funded program implemented by CNFA in Zambia. The goal of the F2F project is to generate rapid economic growth in the agricultural sector.
As part of project activities, the F2F Project is looking for a credible provider who has the capability, experience and infrastructure to deliver cleaning services for the CNFA Zambia office. The services required are for cleaning 3 offices twice a week. The purpose of this RFQ is to solicit quotations for these services.
Offerors are responsible for ensuring that their offers are received by CNFA in accordance with the instructions, terms, and conditions described in this RFQ.  Failure to adhere with instructions described in this RFQ may lead to disqualification of an offer from consideration.
2. Offer Deadline and Protocol: Offers must be received no later than 5:00pm Zambian time, on November 10, 2023. Offers must be submitted by email, to the following address: [email protected]
Please reference the RFQ number in any response to this RFQ. Offers received after the specified time and date will be considered late and will be considered only at the discretion of CNFA. The cover page of this solicitation summarizes the important dates of the solicitation process. Offerors must strictly follow the provided deadlines to be considered for award.
Download the full RFQ- Cleaning Services here.