Full Time
2000 ZMW / YEAR
Applications have closed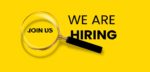 Website CYBER EXPRESS LIMITED.co
Redefining the world of Technology
Cyber Express Ltd.co is a Software Development Company looking for Marketing Executive/Business Developer to be responsible for the general marketing, sales and business development. The main duties will be business acquisition and retention, business presentations, field work, leading a team of sales representatives, as well as closing deals with potential clients.
In order to be successful in this role, you will need to have a good understanding of the sales process and dynamics, superb interpersonal skills and a good understanding of IT, computer systems and mobile applications.
Previous experience in a successful sales role is an advantage.
KEY RESPONSIBILITIES
Generating leads.
Meeting or exceeding sales goals.
Negotiating all contracts with prospective clients.
Helping determine pricing schedules for quotes, promotions, and negotiations.
Preparing weekly and monthly reports.
Giving sales presentations to a range of prospective clients.
Coordinating sales efforts with marketing programs.
Understanding and promoting company programs.
Preparing and submitting sales contracts.
Visiting clients and potential clients to evaluate needs or promote products and services.
Maintaining client records.
Answering client questions about credit terms, products, prices and availability.
Participation in company sales promotions
and any other duties as demanded by the company.
Field work and other responsibilities to be assigned as and when necessitated
REQUIREMENTS
i. Bachelors or Diploma in Sales or Marketing or Business Development or any Marketing related studies.
ii. Successful Proven experience in Sales will be an added advantage.
iii. Applicant must be Lusaka resident
If you meet the above requirements, you may email your resume with academic qualifications in a single PDF file addressed to the General Manager at [email protected].
All applications received after the closing date (17/06/2022 @17:00hrs) shall not be considered.