Consultancy
Full Time
Applications have closed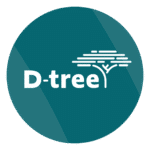 Website D-tree International, Inc.
Terms of Reference (TOR) for Program Officer Consultancy
Reports to: Program Manager
Location: Lusaka, Zambia
Start Date: February 2023
Who we are
D-tree International is a global digital health organization dedicated to ensuring that everyone has access to high-quality primary healthcare in underserved areas. We do this by working with governments to design, build and deploy digital tools for frontline health workers that improve their ability to deliver high-quality, evidence-based care. D-tree engages with governments to develop a shared vision for the potential of digital health, demonstrates the effectiveness of digital systems to improve health outcomes, and accompanies governments to scale these digital systems nationally and institutionalize them within their broader health systems.
For over 15 years, D-tree has worked in countries throughout sub-Saharan Africa with governments and NGO partners on a wide range of digital health programs focused on improving the quality of healthcare delivery. In Zambia and Malawi, we have worked to strengthen the quality of HIV service delivery using digital tools on USAID and PEPFAR-funded programs. In Tanzania, we are working with the MOH and local partners to develop a digitally enabled primary health care program to strengthen the quality of maternal, child and adolescent care. In Zanzibar, D-tree has worked hand-in-hand with the MOH to bring the government's first national digital community health program to national scale, supporting every household in Zanzibar.
As our portfolio of digital health programs continues to grow, we have an opportunity to expand our engagement in Zambia to support HIV service delivery and prevention at the community level and build relationships with the national government to support the broader primary health system. This is an exciting opportunity to help expand D-tree's work, establish a D-tree office in Zambia, and implement government-aligned digital health systems to improve access to quality healthcare in Zambia.
Who you are
We are seeking a consultant to be based in Lusaka to support two projects as D-tree continues to establish its office and organizational presence in Zambia. The Program Officer will be responsible for the implementation of programmatic activities at operational level and will be part of the Program Team. He/She will take a key role in ensuring the successful implementation of our project(s) and that we achieve program objectives. As she/he is mentored by more senior members of the program team, she/he will learn how to effectively implement digital health solutions within existing health systems, and will bring insight learned from field implementation into future programmatic strategies. She/he will play a key role in ensuring program quality at the field level, implementing activities and quality improvement initiatives, and monitoring progress toward performance goals.
Scope of Work
The consultant will be part of the Program Team and take a key role in ensuring the successful design and implementation of our project(s) and that we achieve program objectives. The consultant will be responsible for conducting and facilitating design activities including human-centered design (HCD), stakeholder workshops, focus group discussions, and requirements documentation. He/she will also take a key role in activities such as mobile app testing, user training, monitoring and evaluation and work to ensure program quality and progress toward performance goals. He/She will be mentored by more senior members of the program team.
Estimated period of performance: 6 months
The consultant will be based in Lusaka, will be responsible for the following tasks:
Project implementation (50%)
Participate and document meeting minutes for routine project update meetings
Participate in the implementation of trainings and follow-up sessions
Work closely with other stakeholders in multiple aspects of program implementation as assigned by the Programs Manager
Continually build healthcare providers' capacity to manage the program, including DREAMS mentors and Coaching Boys into Men coaches
Work with Programs Manager to support other programmatic activities
System design, testing and deployment (20%)
Facilitate design sessions, including human-centered design, with end user representatives and other stakeholders
Support content design process of a digital tool, including requirements documentation and translation where necessary
Participate in the testing and troubleshooting of a digital tool that is used to support HIV prevention services in Lusaka district; including testing the tool's content and usability
Coordinate, facilitate and document user acceptance tests and testing, evaluation and troubleshooting sessions with users
Proactively document and communicate with Program Manager about technological or programmatic issues in the field and work with the D-tree and CIDRZ team, including software developers, to identify solutions
Monitoring and reporting (20%)
Work with Program Manager and partners on routine monitoring and reporting of system usage by users
Document field activities which highlight achievements and lessons learned and communicate this to the rest of the project team and leadership
Support in development of data collection tools such as semi-structured interviews or questionnaires
Communication (10%)
Communicate clearly with the Program Manager on progress in implementing field activities and challenges to be addressed.
Communicate regularly with partners on progress of projects
Document learnings and participate in dissemination, e.g. through co-writing blog posts or abstracts or presentations about our work in meetings, workshops or conferences
Deliverables
Conduct sessions to design, develop MSS2.0 functionality + remove irrelevant MSS1.0 functionality as guided by 'Development Plan' – Approximate duration – 6 months, deliverables: Meeting minutes for ALL design sessions conducted. Design report documenting details of added and removed functionality
Conduct MSS2.0 testing sessions with users – Approximate duration – 5 months. Deliverables for the activity: Testing logs for each testing session
Report summaries details of the user feedback recorded in the testing logs
Conduct MSS2.0 training sessions – Approximate duration of activity – 1 month. Deliverables for the activity: Attendance sheets for all trainings,
Training logs of all providers that have been trained in MSS2.0
Qualifications
The following attributes are a general overview, but we will consider individuals who do not meet all of the details below if they have the right skills and attitude.
Bachelor's degree in a relevant field (e.g. information technology, M&E, demography, sociology and public health).
At least 2 years of experience in supporting implementation of a health program
Excellent analytical skills; ability to think logically and rationally about problems
Familiar with design, use and troubleshooting of information technology tools such as mobile devices (including smart phones)
Should be motivated, detail oriented, able to work independently, multi-task, team player and comfortable working in the field in semi urban and rural settings.
Proven communication skills, including experience conducting trainings and/or supervision of activities
Excellent written and spoken English, and able to communicate in Nyanja
Comfortable working outside of office setting in healthcare centers within the community from time to time
Salary Information
Up to a daily rate of $90 USD.
Application information
To apply for this role please fill in the google form here. Only applicants who respond to all questions and include their CV as well as a thoughtful, tailored cover letter will be considered. Closing date for the application is Friday, 27th January 2023. Please note that by applying to this position, you consent to your name being checked against a terrorist watch list prior to an offer.