Contract
Applications have closed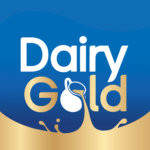 Website Dairy Gold Limited
Eat Well. Drink Well. Feel Good.
Job Purpose:
Maintenance and upkeep of all the Refrigeration units in the plant such as the AHU, Cooling Chillers, Cold rooms, Milk Chillers Cooling Chillers and the Airconditioning units in the plant.
Principle duties and Responsibilities:
Hands on experience of split type air conditioning, water cooler, AHU, Instant cooling chillers (PHE type & Shell and Tube type) Diagnosing and rectification of faults.
Installation of all type of Air Conditioning Unit split type such as the Panel Cooler, Room Air.
Ensure upkeep of all units.
Prevent breakdown of systems by routinely inspecting and cleaning the condensing units, evaporator units, filters.
Perform effective troubleshooting to identify hazards or malfunctions and repair or substitute damaged units ( e.g Air conditioning PCB cards and chillers electrical control panels ).
Attend to electrical faults when machines breakdown.
Education Qualification and experience:
Craft Electrical Certificate or diploma in Refrigeration field with a minimum of 4 years hands on experience.
Technical Competencies and Skills:
Reading electrical drawings.
Troubleshooting faulty equipment and machines.
Attention to detail and critical thinking in finding solutions to challenges.
knowledge of single phase and three phase.
Knowledge of Single-Phase Compressor and Three -Phase Compressor circuit terminal connections.
Knowledge of refrigeration safety electrical components.
Must be well versed with all type of brazing on refrigeration side (e.g. copper to metals copper to brass)
Interested candidates should send the soft copy of the updated Curriculum Vitae to [email protected] before close of business on 6th November 2023.