Full Time
Applications have closed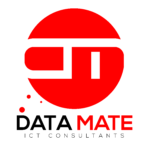 DataMate ICT Limited
ICT Company
Job Purpose:
To provide secretarial and administrative support to the Managing Director, in order to ensure efficient and effective operation of the Managing Director's office and company as a whole.
Main Duties and Responsibilities
Types either dictated or drafted letters, reports, memoranda, manuscripts and notes for the
Managing Director both of routine and confidential nature.
Drafts standard letters, acknowledgements in reply to correspondence, invitations and queries
for the Managing Director
Makes and confirms appointments for those wishing to see the Managing Director ensuring that appointment dates and times are suitable,
Receives and screens telephone calls and visitors, directing those that can be attended to by other relevant officers
Maintains an up to date filing system for company files, letters and other documents.
Makes travel and accommodation arrangements, making bookings and obtaining/confirming
tickets and drawing the necessary subsistence and travel allowances for the Managing Director
Performs any other duties as assigned by the Managing Director from time to time organizing and servicing meetings (producing agendas and taking minutes)
Managing databases.
Processing Invoices, quotations into the sage accounting system
Processing DMs
Reporting Relationships
Reports to: Managing Director
Performance Indicators
Appointments fulfilled on time
Accuracy of documents typed and speed
No disturbance to the Managing Director's work Programme
Ease of retrieval of files and documents
No pending correspondence or statutory obligations
No leakage of sensitive/confidential information
Accountabilities
Managerial/Supervisory Breadth:
The jobholder completes standard documents and/or letters, tables and statistics. The jobholder requires interaction with senior members of staff or clients to obtain required information or communicate the Chief Executive's instructions.
Decision making
Makes decisions within defined guidelines and instructions given by supervisor requiring some planning of the work.
Responsibility for Work of Others:
No responsibility for the work of others
Responsibility for Financial and Material Resources.
Responsible for small tools and equipment
Consequence of error:
Error will result in inefficiencies affecting general effectiveness of the MD's work.
Communication Skills
Knowledge and Skill Requirements
Minimum Academic qualifications:
Grade 12 School Certificate
Minimum Vocational/Professional qualifications:
Adv. Diploma Business Administration & Secretarial Diploma, 120/60 wpm shorthand and typing
Minimum relevant work experience.
At least 3 years in a senior office
Required competencies and personal attributes:
Personal organization
Good verbal and written communication skills
Telephone etiquette
Pleasant personality and grooming
Sales and Cold calling
Initiative and ability to work under pressure
Interested candidates who meet the above criteria are encouraged to send their application letters with copies of their CV's before the 8th of March 2023 to [email protected]