Contract
Applications have closed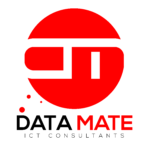 DataMate ICT Limited
ICT Company
Job Purpose:
IT Service Desk is the central point of contact for all IT related incidents and service requests.
The role of the IT Support Technician is to provide level 2 support for all staff & client offices.
The IT Support Technician is responsible for resolving support requests as well as meeting
customer satisfaction and continuous service delivery demands. IT Support staff work in a dynamic, fast-paced environment which provides services over the phone, through e-mail, in person (for walk-in customers) and self-service.
Main Duties and Responsibilities:
To diagnose and resolve software and hardware incidents, including operating systems (Windows and Mac) and across a range of software applications.
To assist all our users with any logged IT related incidents when called upon.
To take ownership of issues by carrying out problem analysis to implement temporary or permanent fixes with the aim of restoring service to the customer as soon as possible; escalating
incidents to other support teams where necessary.
To accurately record, update and document requests using the IT service desk system.
To install and configure new IT equipment.
To resolve incidents and upgrade different types of software and hardware.
To resolve incidents with desktops, laptops, printers, copiers, scanners, PABX, access control,
CCTV systems, routers, switches and networks.
To maintain a first class level of customer service ensuring that all customers are treated
efficiently and in an appropriate manner.
To maintain excellent verbal communication skills with the ability to communicate effectively with
technical and non-technical colleagues at all levels in the organization.
To be a highly motivated team player with the skills and ability to manage changing priorities.
To create, maintain and publish relevant support documentation in order to assist all staff in the quick resolution of their incidents and service requests and enable users to become more self- sufficient.
Exhibit a flexible approach to working on a Rota basis and provide necessary cover where needed.
Be willing to attend internal training as necessary to keep up to date with the latest technology and internal system processes.
To work within the relevant policies and procedures. (No Pirated Software Allowed)
To participate in the Annual Performance Development Review Process.
To actively support equality and diversity policies of Mian Computer Systems.
To attend training courses as identified and agreed for appropriate development.
Undertaking other duties not specifically stated which from time to time are necessary without altering the nature or level of responsibility.
To ensure communication with clients is through company email or phone and as much as
possible cc the Director – Technical Solutions at all times
Requirements and skills
Proven experience as IT Technician or relevant position
Excellent diagnostic and problem solving skills
Excellent communication ability
Outstanding organizational and time-management skills
In depth understanding of diverse computer systems and networks
Good knowledge of internet security and data privacy principles
Degree in Computer Science, engineering or relevant field
Certification as IT Technician will be an advantage (e.g. CompTIA A+, Microsoft Certified IT
Professional)
Interested candidates who meet the above criteria are encouraged to send their application letters with copies of their CV's before the 7th of March 2023 to [email protected]