Full Time
Applications have closed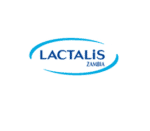 Lactalis Zambia Limited is the leader in dairy industry and supplier of quality dairy products in Zambia. Lactalis subscribes to world class quality standards in manufacturing and distribution of its products. An opportunity exists for talented individuals who wish to develop a career in this exciting industry in the following positions;
DEBTORS CLERK– Reporting to the Credit Controller
KEY RESULT AREAS AND OUTPUT
Ensuring 100% customer payments are processed (daily), and correctly allocating payments in accordance with customer remittances.
Ensuring GL and Customer reconciliations are done on a timely basis so that un-reconciled transactions after month end do not remain on the reconciliation beyond 1 week.
Reconciling the debtor's suspense account on a monthly basis and making sure that outstanding items are followed up and cleared from the ACR 034 report.
Ensuring that Customer accounts are closely monitored and reconciled in order to maintain balances within agreed credit limits.
Reporting and concluding any Reconciliation items with the Credit Controller and Financial manager
Processing of debtor journals and reconciling the rental accounts and preparation of the sundry debtor's journal in readiness for upload in the system.
Releasing of orders after checking and verifying the customer is within the credit limit or after confirmation with the Finance Manager
Successful Payment Collection; via Payment follow- ups, generating of reminder letters and sending of monthly statements. Flagging any customer payment breaches with the Credit Controller and Financial Manager.
Carrying out credit checks before and after opening of customer accounts. Reporting all Breaches with Financial manager and Credit Controller
Management of B2B System items, ensuring any issues are closed within 24hours, and escalated to Financial Manager or Credit Manager
Controlling and monitoring of staff & sundry debtors accounts and processing of payments
Concluding Monthend Reporting within 24 hours.
Clear communications on any anomaly or items requiring senior management attention.
QUALIFICATIONS AND EXPERIENCE
Degree in Accounting, or equivalent professional Qualification
2 years accounts receivables experience
Working knowledge of accounting systems
Applications along with detailed Curriculum Vitae and copies of qualifications should be addressed to the Human Resources Manager not later than Monday 23rd November 2022. Email: [email protected]
Only shortlisted candidates will be contacted