Full Time
Applications have closed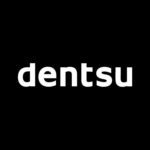 Website Dentsu Zambia Limited
an invitation to the never before
Role and Purpose
The Account Executive/Media Planner is responsible for leading the client account. Assist in developing the media strategy for the media strategist/ media director, gathering information, profiles of readership, listenership and viewership of publications, radio, digital and TV stations. Make the Plan Happen –take the above strategy and with guidance from the media strategist, bring it to life to meet all objectives set. Be the custodian for all media schedules and plans. The Account Manager is the person who guides the campaign-building process. From client communications and work flow to budgets and billing. The Account Manager is accountable for all aspects of the delivery of work to the client. Client services managers are problem solvers and quick on their feet to solve problems not only for the client but also for the creative team and agency staff.
Key Performance Indicators
Maintain an excellent relationship with Client, Creative Agency & other 3rd Party Partners.
Keeping clients constantly informed about new developments in media, specifically those that relate directly to their brands
Overall client satisfaction of 80%+
General admin of each account including:
Status report
Contact reports
Record keeping
PO, media plans etc
Management of client communication and media plans including timelines and budgets
Managing the account finances: Keeps up to date lists of outstanding POs, create cost estimates, advises finance team when to bill a job, manages supplier costs
Key Accountabilities
Client relationships:
Build happy, strong, honest and profitable client relationships, monitor satisfaction, identify and facilitate other opportunities for client development
Act as a partner to client in marketing and media and digital strategy
Develop a deep understanding of challenges facing the client's business
To be a true relationship manager, to build trust and engage with clients
Project manages client's communication and media plans including timelines and budgets
Provides accurate plan details and updates to clients
Conveys briefs from clients to creative team in an accurate and timely manner
Weekly status reports
Contact reports to be sent after every meeting/ phone call
Record keeping of all client docs, briefs, approved artwork, invoices, cost estimates and production jobs
Have a thorough understanding of market dynamics and the consumers relationship with the client brands
Assist media buyer and planner as well as media director on all media plans and strategy
Tracking and finance:
Ensure accurate revenue forecast against targets set by the Operations Manager
Drive brand planning process and oversee budgets and timelines to insure timely and effective execution
Managing the account finances: Keeps up to date lists of outstanding POs, create cost estimates, advises finance team when tobill a job, manages supplier costs
Assists with invoicing and payments process in line with contractual terms
Liaise with production companies (Printing, events etc) to insure the best price for our clients and that we can extract the most amount of revenue as possible
Collaboration:
Works collaboratively across Dentsu and across network as needed –uses good knowledge of products and services to drive business values for clients and Dentsu
Reviews plans to drive greater margin and value through innovation and better and different ways of working
Leverages internal relationships
Develop new business opportunities within your existing client base, contribute to and lead pitches and proposals as required by your management team
Dentsu Zambia must haves:
The drive to succeed
Be self-motivated
Actively live and breathe the culture and lifestyle
Self-aware, entrepreneurial and goal orientated with a desire for constant self-improvement
Passionate, approachable, upbeat and fun
Send applications to [email protected] and include "Job Application: Account Lead/ Media Planner" in the subject line. Closing date for aplication is 23rd Janaury 2023.