Contract
Applications have closed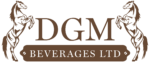 DGM Beverages Limited, a manufacturer of quality alcoholic beverages has a vacancy for a MAINTENANCE SUPERVISOR, DGM Beverages Limited is an equal opportunity employer and hereby invites applications from suitably qualified and experienced candidates for appointment into the position of Maintenance Supervisor to join its dynamic and proactive team.
This Position Reports to:  Operations Manager
The interested candidate will be responsible for
Developing and implementing comprehensive maintenance programs to ensure the smooth operation of machinery, equipment, and all facilities.
Supervising a team of maintenance technicians, providing leadership, guidance, and training as necessary.
Scheduling and prioritizing maintenance tasks, ensuring timely completion and minimal disruption to production.
Performing regular inspections to identify potential problems and address them proactively.
Coordinating with external contractors to perform repairs, installations, and maintenance as needed.
Maintaining accurate maintenance records, including work orders, equipment logs, and inventory.
Monitoring and controlling maintenance expenses to adhere to the assigned budget.
Ensuring compliance with safety regulations and company policies within the maintenance department.
Requirements:
A minimum of a high school certificate, a technical diploma or degree in a relevant field such as mechanical engineering or electrical engineering.
Minimum of 3years proven experience as a Maintenance Supervisor or similar role in an industrial or manufacturing setting.
Strong knowledge of maintenance procedures and best practices.
Solid understanding of mechanical, electrical systems.
Excellent leadership and interpersonal skills to effectively manage and motivate a diverse team.
Strong problem-solving abilities and the capacity to make decisions under pressure.Excellent organizational and time management skills to effectively prioritize tasks and meet deadlines.
Familiarity with relevant software and systems used for maintenance management is a plus.
Knowledge of safety regulations and protocols in relation to maintenance operations.
Ability to work independently and collaboratively, with a strong sense of accountability.
Only persons meeting the above criteria must send their CV and application to [email protected]. Closing date 23 November 2023.