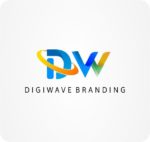 Digiwave Branding Limited
Printing and advertising
We are looking for a passionate sales and marketing executive to join our markeing  team. The sales executive's responsibilities include generating leads, making sales calls and meeting sales targets.
Key Responsibilities
Responsible for negotiating sales, costs, deliveries and specifications with clients.
Providing customers with detailed and accurate quotations and cost calculations.
Identify potential clients, leads and acting as a point of contact between customers and the company.
Prepare and deliver compelling sales presentations to potential clients.
Highlight the features and benefits of products or services to address client needs effectively.
Work towards achieving or exceeding assigned sales quotas and targets.
Stay updated on industry trends, competitor activities, and market developments.
Provide regular reports on sales performance and activities to sales management.
Travel within the assigned territory to meet clients and prospects.
Share valuable feedback from clients to help enhance products and services.
Stay informed about industry trends, sales techniques, and professional development opportunities.
       Candidate Requirements:
Able to make and close a sale
Diploma in sales and marketing or any relevant business related field
2 years of sales experience.
Excellent customer service and sales skills.
Strong verbal and written communicator.
Excellent phone and presentation skills.
Good negotiation and problem-solving skills.
Digital marketing and social media management skills.
Possession of a formal qualification such as a Diploma/Degree in marketing or any business-related field is an added advantage.
If you possess the above required minimum qualifications/abilities, send your Curriculum Vitae (CV) and Relevant Qualifications in PDF Format to the email: [email protected]