Internship
Applications have closed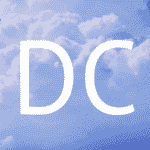 Website Dove Computing
A Software Company
APPLY FOR TECHNICAL SUPPORT CONSULTANT INTERN
Location: Lusaka (2 people), Kitwe (2 people)
Application Deadline: 8th November 2023.
Duration: 6 months.
Allowance: K2,500 per month. Commissions also apply.
Candidates: Primarily looking for recently graduated students who are also ready to travel to physically attend to clients in different parts of the country.
QUALIFICATIONS
– Studying or Studied Information Technology, Computer Science, or Computer Engineering.
QUALITIES
– Honesty, Integrity, Professionalism, Focused and Hardworking.
KNOWLEDGE, SKILLS, ABILITIES, AND OTHER REQUIREMENTS
– Knowledge of Microsoft servers and desktop operating systems is preferred.
– A good understanding of how software and operating systems work.
– Excellent problem solving skills and a strong customer focus.
– Ability to prioritize tasks and efficiently manage time.
– Ability to exercise good judgment and effectiveness in working with a high performing team.
– Strong oral and written communications skills.
– Ability to respond effectively to inquiries or complaints.
– Ability to develop, maintain, and promote strong internal and external relationships.
– Ability to define problems, collect data, establish facts, and draw valid conclusions of what might be the solution.
– Detail oriented with troubleshooting and analytical skills.
– Excellent listening and questioning skills, combined with the ability to interact confidently with clients to establish what the problem is and explain the solution.
Applicants will be tested to show practical skills.
Email: [email protected]