Full Time
Basic salary range K3,000 - K5,000 ZMW / Month
Applications have closed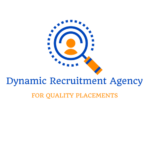 Dynamic Recruitment Agency
Our client, an international logistics company on the Copperbelt (Zambia) is looking for a qualified and experienced Assistant IT Technician to join their team on a full-time basis.
Responsibilities
Set up workstations with computers and necessary peripheral devices (routers, printers etc.)
Check computer hardware (HDD, mouses, keyboards etc.) to ensure functionality
Install and configure appropriate software and functions according to specifications
Develop and maintain local networks in ways that optimize performance
Ensure security and privacy of networks and computer systems
Provide orientation and guidance to users on how to operate new software and computer equipment
Organize and schedule upgrades and maintenance without deterring others from completing their work
Perform troubleshooting to diagnose and resolve problems (repair or replace parts, debugging etc.
Maintain records/logs of repairs and fixes and maintenance schedule
Identify computer or network equipment shortages and place orders
Requirements and Skills
2 years Proven experience as IT Technician
Excellent diagnostic and problem solving skills
Outstanding organizational and time-management skills
In depth understanding of diverse computer systems and networks
Good knowledge of internet security and data privacy principles
Degree in Computer Science, engineering or relevant field
Kitwe, Chingola, Mufulira or Chambishi based candidates most preferred
Basic Salary range: K3,000 – K5,000
How to Apply
Send your application and CV to [email protected] with Assistant IT Technician in the subject line. Deadline is Wednesday, 16th November 2022.