Full Time
Basic salary range K10,000 - K13,000 ZMW / Month
Applications have closed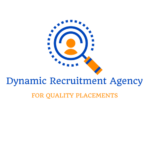 Dynamic Recruitment Agency
Our client, an international logistics company on the Copperbelt (Zambia) is looking for a qualified and experienced Bonded Warehouse Manager to join their team on a full-time basis.
DUTIES & RESPONSIBILITIES
Manage and monitor management of the warehouse for the organization including the direct development, performance and maintenance of the warehouse, good in/out operation and stock control.
Produce efficient systems and delivery solutions so as to maximize performance and profitability against pre-agreed targets.
Responsible for adhering to the budget and plan to maximize profitability
Ensure training and development of the warehouse team as so to achieve efficiency
Assisting the line manager in achieving maximum customer satisfaction in accordance with organizational plans
Apply opportune changes or updates in accordance with the specific legal regulations affecting the bonded warehouse.
Attend to the requests of inspectors from the Administration whenever required.
Ensure that the company pays the correct tariffs at the right time
Detect and inform company management of any possible anomalies before they are observed during official inspection
QUALIFICATIONS AND REQUIRMENTS
Minimum Degree in Warehouse Management, Business Administration or equivalent
At least 4 years proven experience in bonded warehouse management is a must
Excellent leadership and management skills
Good problem-solving skills
Kitwe based candidates most preferred.
Basic Salary range: K10,000 – K13,000
How to Apply
Send your application and CV to [email protected] with Bonded Warehouse Manager in the subject line. Deadline is 28th November 2022.