Full Time
K7,000 - K10,000 ZMW / Month
Applications have closed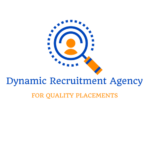 Dynamic Recruitment Agency
Our client, an international logistics company on the Copperbelt (Zambia) is looking for a qualified and experienced Customs Clearing Supervisor to join their team on a full-time basis.
JOB DESCRIPTION
1. Manage and supervise customs compliance regarding clearing operations
2. Oversee and coordinate different branch offices of borders in Zambia
3. Maintain business relationships with customs and clients
4. Expand business of clearing and freight forwarding
REQUIREMENTS AND QUALIFICATIONS
1. Minimum Degree in clearing and forwarding or equivalent
2. A qualification in Transport & Logistics
3. Full and deep knowledge of customs clearing of various category, such as RIB, RIT and direct clearing, Temporary clearing etc
4. Proficient in practicing customs clearing of various categories
5. At least 3 years of professional experience
6. Must be between 26 – 35 years of age.
7. Must be currently residing in either Chingola, Kitwe or Mufulira.
Salary range: K7,000 – K10,000 Gross
How to Apply
Send your application and CV to [email protected] with Customs Clearing Supervisor in the subject line. Deadline is Monday, 19th September 2022.