Full Time
Applications have closed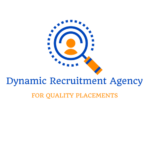 Website Dynamic Recruitment Agency
We provide the best talent for organisations
Our client, an international logistics company on the Copperbelt (Zambia) is looking for a qualified and experienced Warehouse Coordinator to join their team on a full-time basis.
Reports to: Warehouse Manager
Supervises: 15 personnel
DUTIES AND RESPONSIBILITIES
1. Plan, organize, supervise and participate in the operations and activities of the Warehouse.
2. Train, assign supervise and evaluate assigned staff.
3. Plan, organize, supervise and participate in daily warehouse operation and activities, including the receipt, documentation, storage, safety and distribution of equipment and supplies and maintenance of inventory.
4. Train, supervise and evaluate the performance of assigned warehouse employees, assign workloads to warehouse workers.
5. Receive, unpack, pack, load and issue GRN, GDNs, and Weighing Sheets etc.
6. Prepare and maintain a variety of records and prepare reports as required; maintain inventory of items in the warehouse, file records as required supervise the assembly of inventory and Bin cards as required.
REQUIREMENTS AND QUALIFICATIONS
1. Minimum Diploma or Degree in Warehouse Management or equivalent
2. At least 2 years work experience in warehouse management
3. Excellent communication skills
4. Problem solving skills
5. Proficient in MS Office
6. Excellent organizational and multitasking abilities
7. Team player with leadership skills
Deadline: 6th January 2023