Consultancy
Applications have closed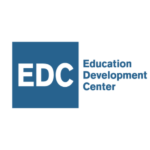 Educational Development Center - USAID Lets Read Project
Procurement of Consultancy Services for Data Entry Assistants – Fuel Analysis
1.Background:
USAID Let's Read is a six-year (January 7, 2019 – January 6, 2025) project targeting five provinces, specifically, Eastern, Muchinga, Southern, North-Western, and Western. The project's primary focus is to improve reading outcomes for approximately 1.4 million children attending pre-primary (kindergarten) through to Grades 3 and provide professional development for teachers to support reading interventions in Zambian public and community schools.
Education Development Center (EDC) is looking to engage a team of Data Entry Assistants to complete the data entry of information related to the fuel consumption and analysis for the project.
2. Objective: The primary objective of the engagement is to review hard copies or scanned financial files and capture the necessary information on the monthly vehicle fuel analysis report.
3. Scope of Work: The selected service provider(s) will perform the following tasks:
Work from the EDC Lusaka Office with a team of staff and consultants working on this activity.
Search and review company records (PDFs, etc) provided by designated staff members.
Extract relevant information from records to document and record as directed.
Report regularly (throughout the day or as needed) to designated staff members, consulting them as any questions arise.
Submit monthly reports as they are completed for each vehicle by the end of each week.
Daily (or more) check-ins with team as requested.
4. Key Qualifications: The selected provider(s) should possess the following educational background and skills:
Education:
Bachelor's degree in Accounting, business administration, statistics, or any relevant field and 3+ years of experience working in a similar filed. Experience with auditing (internal or external) is preferable.
Skills and Experience:
A minimum of 3 years of accounting, auditing, or data entry experience.
Excellent data analysis skills.
Experience working with computers, especially MS Word and MS Excel.
Detail-oriented and organized.
Must be able to work within a cross cultural setting, negotiate diplomatically, and function well under pressure.
Ability to work hands-on, independently, and within team in an office setting.
5. Deliverables:
The service provider(s) will complete and submit the vehicle fuel analysis report as assigned at the end of each week.
Full participation in orientation meeting for the activity on first day, as well as participation in regular/daily check-in meetings
Fuel analysis reports submitted weekly for assigned work/vehicles. The submitted report will be organized by vehicle and by month. The service provider(s) shall only submit fully completed monthly reports at the end of each week. Any incomplete reports shall carry forward into the following week's period.
All work to be completed will be managed and done onsite at the Lusaka office. The project will provide laptops to the service provider(s) to carry out the expected activities and scope of work.
6. Payment Schedule:
For this activity, a fixed fee will be paid, less 15% Withholding Tax.
The payment for the task will be based on the submission of completed monthly fuel analysis reports. At the end of each week, the service provider(s) shall submit a weekly summary and accompanying invoice for all monthly reports fully completed by the end of the week. Additionally, participation in an orientation meeting on the first day and regular/daily check-in/update meetings will be expected alongside the completion of deliverables.
The payment will be based on submission and approval of completed deliverables on a weekly basis as follows:
Full Participation in orientation sessions and other check-in meetings throughout the week, plus:
1.      Week 1 summary report outlining completed work (# of months completed for each vehicle assigned) and accompanying completed Fuel Analysis report by month for each assigned vehicle. (Due Sep 1)
2.      Week 2 summary report outlining completed work (# of months completed for each vehicle assigned) and accompanying completed Fuel Analysis report by month for each assigned vehicle (Due Sep 8)
3.      Week 3 summary report outlining completed work (# of months completed for each vehicle assigned) and accompanying completed Fuel Analysis report by month for each assigned vehicle. (Due Sep 15)
Acceptance of deliverables will be based on the assessment of adherence to instructions and quality and completion of data collected and presented.
7. Duration: The activity is expected to take up to 15 business days, starting in late August through mid-September 2023. The duration may be extended based on the ground realities and requirements.
8. Reporting and Organizational Relationships:
This position report to EDC's Internal Audit Director.
9. Data Confidentiality and Ownership: All data collected during the activity will be treated as confidential and property of EDC. Data Entry Assistants will be required to uphold data privacy standards and return any materials provided upon completion.
10. Submission of Applications: Interested candidates are requested to submit their application, including a detailed CV and cover letter, to [email protected] by 27th August 2023 (18:00 hrs) with SUBJECT LINE: FUEL DATA ENTRY ASSISTANT. The cover letter should highlight the candidate's relevant experience and qualifications.
11. Selection Process: Candidates will be evaluated based on their qualifications, experience, and ability to meet the requirements of the consultancy. The selection criteria shall be as follows:
Educational qualification (30%)
A Diploma in Accounting, Auditing, Data Management, or similar
Technical Experience (50%)
Proven track record of 3+ years in data collection and data entry tasks.
Familiarity with Accounting software (i.e. QuickBooks or similar)
Auditing (internal or external) experience
Skill Set (20%)
Strong command of the English language, both spoken and written.
Ability to work with speed and accuracy, even under pressure.
Capability to comprehend instructions and adhere to established protocols.
Experience in working with databases and ensuring data quality.
Shortlisted candidates may be invited for an interview or further assessment on Monday, August 28th.
12. Issuance Date: 24th August 2023.
13. Deadline for Submission of CVs and Cover letters:  27th August, 2023 by 1800 hrs.
14. Point of Contact: For inquiries and submission of applications, please contact the Procurement Lead at ZambianPr[email protected], with Subject Line: FUEL DATA ENTRY ASSISTANT.
15. Disclaimer: EDC reserves the right to accept or reject any or all applications without assigning any reason.