Contract
Full Time
Applications have closed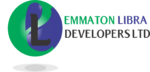 Website Emmaton Libra Developers Limited
Developing a Better Tomorrow
Position & Location:
Project Manager (x1), Lusaka – Zambia
Contract: 4 months, potential to renew subject to funding.
Reporting to: Project Team Lead/Coordinator & Senior Management.
Hours: Full-Time.
Background:
Emmaton Libra Developer Ltd. was founded with the aim to create a significant space for IT Training and Consulting, Managed IT Services, and Digital Transformation. The company is specialized in helping its clients to implement, develop, and improve their operations, and has been in existence for over eight years, with a track record that includes multiple successful projects with several international Non-Governmental Organizations in Zambia.
The AKAZI Digital Literacy Initiative – Project 3 is a four-month digital literacy project based on the need to provide vulnerable adolescent girls and young women in peri-urban areas with the skills needed to live, learn, and work in a society where communication and access to information are increasingly through digital technologies like internet platforms, social media, and mobile devices.
The AKAZI Digital Literacy Initiative is aimed at being able to successfully implement a personalized digital literacy program that delivers digital literacy skills training in multiple districts across Zambia. Through digital literacy skills, AGYW can move beyond a process-oriented understanding of technology and apply digital resources creatively in their day-to-day lives as these skills build upon the traditional concept of literacy and support AGYW in using critical thinking skills. The initiative provides a range of training materials and through the promotion of women's digital literacy, ICTs are used to promote AGYW's economic activities. The initiative is also aimed at educating girls to make communities and societies healthier, wealthier, and safer. This helps reduce child deaths, improves maternal health, and tackles the spread of HIV and AIDS.
Position Overview
The AKAZI Digital Literacy – Project Manager will serve as the main provincial liaison to the digital literacy initiatives Implementing Partner and other stakeholders. The incumbent will oversee the technical leadership and coordinate all areas of the digital literacy program implementation. S/he will organize and lead coordination meetings between Emmaton Libra Developers, the Implementing Partner, and all other stakeholders, ensuring the appropriate collaboration of activities in order to convey the Implementing Partners' priorities for the digital literacy initiatives programming.
The AKAZI Digital Literacy – Project Manager will oversee and coordinate all digital literacy activities within the province. S/he will work at a senior level in a high-priority program, possessing significant technical knowledge, with an in-depth proven track record of positively influencing inter-agency collaboration, and an ability to function independently in a highly demanding, frequently changing environment.
The AKAZI Digital Literacy – Project Manager provides general oversight of the digital literacy program with responsibilities for program management, strategic vision, fiscal integrity, quality and timing of deliverables, and coordination with the Implementing Partner. S/he ensures effectively written reports and oral presentations on behalf of Emmaton Libra Developers, including articulating project successes. The incumbent also ensures the quality, cost, and timeliness of the performance of work at a provincial level.
Key Responsibilities
Manage project development from initiation to closure and be accountable for project results.
Work with the Implementing Partner and stakeholders to complete project charter outlining scope, goals, deliverables, required resources, budget, and timing.
Provide regular project status reports to both Senior Management and the Implementing Partner.
Complete work breakdown structure to estimate the effort required for each task.
Develop, control, and manage the project schedule to identify when each task will be performed.
Clearly communicate expectations to team members and stakeholders.
Act as a mediator between stakeholders and team members.
Resolve any issues and solve problems throughout the project life cycle.
Effectively manage project scope by ensuring any changes to scope are documented and approved with project change request forms.
Track and report on project milestones and provide status reports to Senior Management and the Implementing Partner.
Improve digital literacy facilitator effectiveness by providing continuous support and coaching.
Develop tools and best practices for project management and execution.
Challenge digital literacy facilitators to come up with creative ways of engaging AGYW as they implement the AKAZI Digital literacy initiative.
Contribute to the development and direction of the project strategy to improve digital literacy levels of AGYW.
Identify and manage resource requirements in the project team.
Coordinate data review meetings both in-house and with the Implementing Partner.
Job Requirements & Experience
Minimum of 3 years of work experience in a similar role.
Bachelor's Degree – Public Administration, Business Studies, Information Studies, Education, Curriculum Development, Social Sciences or related field.
A Master's Degree will be an added advantage.
Minimum of 3 years of proven work experience in Project / Process Management.
PMI Certification is a major asset.
Experience working with adolescent girls and young women is an added advantage.
Proven work experience with international Non-Governmental Organizations will be an added advantage.
Familiarity with project management tools and/or software packages, and analytical packages such as DHIS2, Microsoft Power BI, or SPSS.
Experience working in a team-oriented, collaborative environment.
Strategic, operational, and technical marketing and management skills.
Rapidly adapt and respond to changes in environment and priorities.
Excellent communication, leadership, problem-solving, and analytical skills.
Excellent risk management skills.
Strong communication and writing skills.
Awareness of current best practices within the project management industry.
Ability to manage, lead and motivate a project team.
Must be female and aged between 27 and 35.
The incumbent will be expected to visit provinces and districts around Zambia.
Individuals meeting the above requirements can email their CVs and certified copies of qualifications to [email protected]