Consultancy
Applications have closed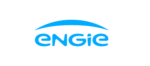 Website ENGIE Energy Access Zambia Limited
ROLE PROFILE
Role Title: Gender Consultant
Location: Lusaka, Zambia
About ENGIE Energy Access
ENGIE Energy Access is one of the leading Pay-As-You-Go (PAYGo) and mini-grids solutions provider in Africa, with a mission to deliver affordable, reliable and sustainable energy solutions and life-changing services with exceptional customer experience. The company is a result of the integration of Fenix International, ENGIE Mobisol and ENGIE PowerCorner; and develops innovative, off-grid solar solutions for homes, public services and businesses, enabling customers and distribution partners access to clean, affordable energy. The PAYGo solar home systems are financed through affordable installments from $0.19 per day and the mini-grids foster economic development by enabling electrical productive use and triggering business opportunities for entrepreneurs in rural communities. With over 1,700 employees, operations in 9 countries across Africa (Benin, Cote d'Ivoire, Kenya, Mozambique, Nigeria, Rwanda, Tanzania, Uganda and Zambia), over 1.2 million customers and more than 6 million lives impacted so far, ENGIE Energy Access aims to remain the leading clean energy company, serving millions of customers across Africa by 2025.
www.engie-energyaccess.com
Job Purpose/Mission 
The purpose of this consultancy is to provide overall gender expertise and technical support to the EEAZ overall as well as for the purposes of the BGFA project implementation. The consultancy is to ensure gender mainstreaming at both company and project levels by designing and implementing gender-specific actions. The role is important for supporting gender mainstreaming across ENGIE Energy Access overall as necessary
Responsibilities
Review the existing Gender Action plan and identify options of company – wide integration into project plans, policies, guidelines and activities.
Develop a monitoring and evaluation plan and system that includes gender sensitive indicators to track and measure gender outcomes.
Develop a gender-sensitive stakeholder engagement strategy to ensure both men and female key stakeholders are consulted at during project development, implementation and evaluation.
Based on the stakeholder engagement strategy ensure implementation is on track to achieve equal representation of men and women at company and project level.
Lead and follow-up the implementation of the Gender Action Plan, consulting relevant internal stakeholders assigned with responsibility to implement agreed actions in the Gender Action Plan. This will involve quarterly monitoring of actions against plans and culminate in a quarterly progress report.
Refine the Gender Action Plan based on lessons learned and provide corrective measures when necessary.
Recommend/Provide gender sensitive workshops to educate relevant EEA employees on gender mainstreaming.
Suggest options for participation of relevant external stakeholders such as NGOs and civil service organization working on gender equality and gender and energy/energy access in the project's implementation and act as a focal point.
Participate in other related activities as necessary.
The Gender Specialist will provide the following reports:
A refined Gender Action Plan
A gender-sensitive stakeholder engagement/communication strategy
A gender mainstreaming monitoring and evaluation plan
Reports every four months throughout project implementation which will report progress on gender activities and gender indicators.
Workshop reports on gender mainstreaming education
A final report (BGFA year-end) detailing gender activities conducted and results achieved.
Knowledge and skills 
a) Bachelor's degree in social sciences or related with an emphasis on gender, plus:
b) At least 7 years' post qualification experience in executing gender mainstreaming programs
c) Specific experience in energy/energy access projects in Sub-Saharan Africa, preferred
d) Proven experience of consulting on gender
e) Excellent oral and written communication skills
Language(s): 
–  English
We thank all applicants for their interest, however due to the large volume of applications we receive, only shortlisted candidates will be contacted.
ENGIE is an equal opportunity employer, promoting diversity and committed to creating an inclusive environment for all. All applications are screened based on business needs, job requirements and individual qualifications, without any regard to origin, age, name, sexual identity, orientation or preference, religion, marital status, health, disability, political opinions, union involvement or citizenship. Our differences are our strengths!
---