Full Time
Applications have closed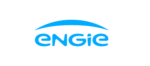 Website ENGIE Energy Access Zambia Limited
ENGIE Energy Access is the leading Pay-As-You-Go (PAYGo) and min
Job Title:   Business to Business Coordinator
Location: Lusaka
Reporting line: Enterprise Sales Manager
We are building a diverse and inclusive team and this opportunity is open to any qualified internal and external applicants. Women, candidates from Africa and those with experience working on the continent are particularly encouraged to apply for this role.
About ENGIE Energy Access (EEA)
ENGIE Energy Access is the leading Pay-As-You-Go (PAYGo) and mini-grids solutions provider in Africa. The company develops innovative, off-grid solar solutions for homes, public services and businesses, enabling customers and distribution partners access to clean, affordable energy. The PAYGO solar home systems are financed through affordable instalments from $0.19 per day and the mini grids foster economic development by enabling electrical productive use and triggering business opportunities for entrepreneurs in rural communities. With over 1,700 employees, operations in nine countries across Africa (Benin, Côte d'Ivoire, Kenya, Mozambique, Nigeria, Rwanda, Tanzania, Uganda and Zambia), over 1.6 million customers and more than 8 million lives impacted so far, ENGIE Power Corner aims to impact 20 million lives across Africa by 2025.
Responsibilities
Strategy
Contribute to the development of the corporate Sales Business plans, in alignment with revenue goals, sets performance objectives for the Enterprise unit ensuring.
Identify and manage the delivery of tools of trade and other operational requirements to meet revenue and efficiency goals.
Develop and grow the B2B, High Value Sales, PMEC and Tele sales channel in Zambia to contribute up to 40% total Revenue annually.
Continuously refine definitions of both B2B & B2C customer segments according to demographic information, media consumption patterns and existing customer behavior.
Create ambitious but achievable short and long-term marketing plans in line with Enterprise goals
Operations
Drive implementation of B2B channel development with a growth impact on revenue and brand stature
Coordinate with Marketing in developing marketing support materials in line with alternative channel customer profiles.
Support Enterprise Sales Manager in planning, target setting and documentation, in alignment with business objectives
Identify potential problems and suggest prompt solutions
Identify and understand both the customer and the business needs and drive the necessary capability interventions.
Reporting & Evaluation
Evaluating and reporting to the Enterprise Sales Manager on agreed KPIs Weekly & monthly tracking of Commercial KPIs and goals
Track & report Budget to Actual monthly & quarterly against sales projections.
Business Planning
Supports in the development of Sales plans by Channel & Product Type.
Supports the quarterly activity planning cycle effectiveness
Ensures that the marketing activity execution/activation calendar, is optimized in line with
Enterprise Business Unit requirements.
Leads the execution/activation, monitoring & reporting of the relevant Sales & category/portfolio growth drivers.
Also supports the broader sales team to drive Enterprise Sales goals.
Stakeholder Engagement
Own and advance relationships with key stakeholders to ensure value creation for all parties.
We believe that great managers:
Deliver ambitious results: As a high-performing and accountable leader, you create an enabling environment for effective action and bold decision which contribute to successful delivery of results.
Act with integrity: As an ethical leader you are honest, respectful, objective, and transparent. You create and build upon a foundation of trust and openness.
·Inspire and mentor the team: As an inspirational leader you walk the talk. You empower and coach your team with trust and humility.
·Are accessible: as an accessible leader, you develop and maintain deep connections with stakeholders through approachability and active listening.
·Ensure diversity and inclusion: as an inclusive leader, you ensure diversity and foster a sense of belonging.
Knowledge and skills
Experience:
3 years' experience in Sales.
Experience managing a CRM tool
Proficiency in Word, Excel, and PowerPoint
Strong Leadership and People Development Skills
Great Analytical skills
Excellent written & verbal communication skills
Demonstrated ability to handle multiple tasks and assignments simultaneously
Superior Communication / Presentation Skills
Conflict Management / Composure
Strong Planning & Organizational Skills 1
Persuasive / Sales Ability / Negotiations
Up to 70% travel required
Qualifications:
University degree in Business or a related field, MBA a plus
Language(s)
English ,other local languages a plus
Technology
experience in technology required for the role
ENGIE is an equal opportunity employer, promoting diversity and committed to creating an inclusive environment for all. All applications are screened based on business needs, job requirements and individual qualifications, without any regard to origin, age, name, sexual identity, orientation or preference, religion, marital status, health, disability, political opinions, union involvement or citizenship. Our differences are our strengths!