Full Time
Applications have closed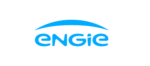 Website ENGIE Energy Access Zambia Limited
ENGIE Energy Access is the leading Pay-As-You-Go (PAYGo) and min
Job Title: Customer Service Representative Intern
Department: Customer Experience
Reporting line: CSR Team Lead
Location: Lusaka, Zambia
Deadline –  8th September 2023
We are building a diverse and inclusive team and this opportunity is open to any qualified internal and external applicants. Women, candidates from Africa and those with experience working on the continent are particularly encouraged to apply for this role.
About ENGIE Energy Access (EEA)
ENGIE Energy Access is the leading Pay-As-You-Go (PAYGo) and mini-grids solutions provider in Africa. The company develops innovative, off-grid solar solutions for homes, public services and businesses, enabling customers and distribution partners access to clean, affordable energy. The PAYGO solar home systems are financed through affordable instalments from $0.19 per day and the mini grids foster economic development by enabling electrical productive use and triggering business opportunities for entrepreneurs in rural communities. With over 1,700 employees, operations in nine countries across Africa (Benin, Côte d'Ivoire, Kenya, Mozambique, Nigeria, Rwanda, Tanzania, Uganda and Zambia), over 1.6 million customers and more than 8 million lives impacted so far, ENGIE Power Corner aims to impact 20 million lives across Africa by 2025
Job Purpose/Mission
Engie Energy Access is looking for highly motivated, hardworking and disciplined Individuals with a passion for delivering Exceptional Customer experience, to work in our Call Center as Customer Service Representatives (CSR)
Duties and Responsibilities:
Creating a Positive Customer Experience
Receive customers and treat them with respect and dignity
Receive incoming calls from ENGIE customers
Be empathetic and compassionate while dealing with and managing customer complaints
Educate and emphasize to customers the importance of the financing agreement  they are signing and the commitment they are making to ENGIE
Exercise patience with customers and follow up on all customer issues until fully resolved
Make courtesy calls to ENGIE customers as required
Endeavor to give all Fenix customers a great end to end customer experience
Manage relationships to increase client retention
Always enter accurate and honest information into the ENGIE data systems
Capture high quality data that can be used to better serve our customers
Escalate unresolved issues or questions to your immediate supervisor
Product Knowledge
Learn all product details, specifications, prices, and capabilities to be equipped with all product information
Always provide accurate product information to customers and never oversell or lie to customers about our product capabilities
Demonstrate the ability to diagnose and resolve technical issues with EEA and other accessories
Maintain a deep understanding of the customer financing agreement
Take initiative to continuously improve your product knowledge and soft customer service skills to better serve our customers and develop your career
Administrative
Escalate unresolved issues and question to your immediate supervisor
Support in building a conducive environment  for both internal and external customers
Help in SMS translations when need arise
Assist in Sales/Cross-Selling
Through creating a good rapport with existing customers, identify new sales leads and communicate with the sales team
Cross-sell to existing customers
Knowledge and skills
Experience:
Experience in customer service or direct customer interaction is an added advantage
Qualifications:
Diploma or Degree from a recognized institution
Strong phone contact handling skills and active listening
Ability to multi-task, prioritize and manage time effectively
Willingness and desire to learn new ideas
Flexibility with the ability to work in shifts
Good problem-solving skills (solutions-oriented)
Customer orientation and ability to adapt/respond to different types of characters
Critical thinking skills (ability to think outside the box)
Language(s):
English plus Kaonde, Lunda, Luvale, Lozi and Tumbuka
Technology
APPLY 
To apply, send your CV and Motivation letter indicating the languages spoken to (careers_zambia.[email protected])  with the job title as the subject of your email.
ENGIE is an equal opportunity employer, promoting diversity, and committed to creating an inclusive environment for all. All applications are screened based on business needs, job requirements, and individual qualifications, without any regard to origin, age, name, sexual identity, orientation or preference, religion, marital status, health, disability, political opinions, union involvement or citizenship. Our differences are our strengths!