Full Time
Applications have closed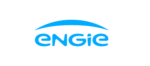 Website ENGIE Energy Access Zambia Limited
ENGIE Energy Access is the leading Pay-As-You-Go (PAYGo) and min
Title: Service Center Officer
Department: Customer Experience
Reporting Line: Regional Service Center Manager
Location: Zambia ( several locations )
About ENGIE Energy Access
ENGIE Energy Access is one of the leading Pay-As-You-Go (PAYGo) and mini-grids solutions providers in Africa, with a mission to deliver affordable, reliable and sustainable energy solutions and life-changing services with exceptional customer experience. The company is a result of the integration of Fenix International, ENGIE Mobisol and ENGIE PowerCorner; and develops innovative, off-grid solar solutions for homes, public services and businesses, enabling customers and distribution partners access to clean, affordable energy. The PAYGo solar home systems are financed through affordable installments from $0.19 per day and the mini-grids foster economic development by enabling electrical productive use and triggering business opportunities for entrepreneurs in rural communities. With over 1,700 employees, operations in 9 countries across Africa (Benin, Cote d'Ivoire, Kenya, Mozambique, Nigeria, Rwanda, Tanzania, Uganda and Zambia), over 1.2 million customers and more than 6 million lives impacted so far, ENGIE Energy Access aims to remain the leading clean energy company, serving millions of customers across Africa by 2025.
Job Purpose/Mission
EEA looking for a dynamic, highly motivated and disciplined Junior Service Centre Associate with a passion for entrepreneurship, renewable energy, and financial inclusion  to join our team. This position is an important role within the Customer Service Department in a face paced environment at the forefront of providing a world class customer service experience in the sectors of renewable energy and mobile payment
technology.
This role requires an individual to work under limited supervision, perform duties associated with direct interaction with customers, inventory management, and providing after-sales service support (both technical and non-technical) to existing Fenix customers with an emphasis on providing an exceptional customer experience.
Responsibilities
Provide an exceptional experience to EEA customers at all times
Serve as a liaison between the customer and EEA.
Resolve customer requests, questions and complaints while frequently analyzing situations to determine the best use of resources
Diagnose technical issues with customer units and accessories and support the after-sales service process
Provide accurate product information to customers
Support in the disbursement of inventory (including accessories) in your
Service Centre and other allocated Points of Sale (POS)
Contribute to ensuring up-to-date and accurate inventory records for Stock audits
Provide regular reports on sales, support, inventory, and customer data handling and management
Support the process of receiving, assessing and transferring voluntary and deactivated kits and any damaged swap stock back to EEA Zambia HQ within one month of receipt at the Centre
Ensure accurate and high-quality information is added into Fenix data system
Help collect data on customer feedback and satisfaction
Escalate any unresolved issues or questions to your supervisor/ manager
Ensure all EEA customers have a great end-to-end customer experience
Knowledge and skills
Experience:
Previous demonstrable customer service experience, handling irate
customers and problem solving (solutions oriented) is essentialCritical thinking skills
Good influencing and negotiation skills.
Flexibility with ability to work under pressure to meet deadlines
Excellent verbal and written communication skills
Team player who is able to work independentlyAbility to establish and maintain effective working relationships with internal and external customers.
Demonstrate a high level of professionalism and integrity.
Qualifications:
Degree or diploma in a relevant field from a recognized institution
Must be located in the following Regions – Luapula, North-Western, Eastern, Central Province
Language(s):
English fluency (writing, speaking and reading)Nyanja,Luvale,Kaonde, Lunda and Bemba
Technology:
Good product knowledge and troubleshooting skills
Competent with computers including Microsoft Office packages, Fenix dB,
Fenix Fire, and other Google products such as Forms, Sheets, Docs and Slides
ENGIE is an equal opportunity employer, promoting diversity and committed to creating an inclusive environment for all. All applications are screened based on business needs, job requirements and individual qualifications, without any regard to origin, age, name, sexual identity, orientation or preference, religion, marital status, health, disability, political opinions, union involvement or citizenship. Our differences are our strengths!