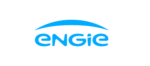 Website ENGIE Energy Access Zambia Limited
ENGIE Energy Access is the leading Pay-As-You-Go (PAYGo) and min
ENGIE Energy Access is seeking highly motivated, creative, and experienced Sales Agents to drive sales for all our Products in the below listed town
1. Kitwe (8)
2. Ndola (10)
3. Chingola (12)
4. Kalulushi (8)
5. Mpongwe (10)
About ENGIE Energy Access
ENGIE Energy Access is one of the leading Pay-As-You-Go (PAYGo) and mini-grids solutions providers in Africa, with a mission to deliver affordable, reliable and sustainable energy solutions and life-changing services with exceptional customer experience. The company is a result of the integration of Fenix International, ENGIE Mobisol and ENGIE PowerCorner; and develops innovative, off-grid solar solutions for homes, public services and businesses, enabling customers and distribution partners access to clean, affordable energy. The PAYGo solar home systems are financed through affordable installments from $0.19 per day and the mini-grids foster economic development by enabling electrical productive use and triggering business opportunities for entrepreneurs in rural communities. With over 1,700 employees, operations in 9 countries across Africa (Benin, Cote d'Ivoire, Kenya, Mozambique, Nigeria, Rwanda, Tanzania, Uganda and Zambia), over 1.2 million customers and more than 6 million lives impacted so far, ENGIE Energy Access aims to remain the leading clean energy company, serving millions of customers across Africa by 2025
Job Purpose/Mission
These persons will work directly with the Sales Operations Specialist to ensure the MySol brand is strong in their area, generate revenue by developing market potential through lead generation, and most importantly closing sales to hit targets.
Duties and Responsibilities:
Hit sales targets set for your territory.
Organize product demos of EEA Zambia's products and services to potential customers and assists them in selecting those best suited to their needs.
Emphasize product/service features and benefits, prices, discuss credit terms, and prepare sales order forms.
Ensure quality of after-sales services is exceptional in your territory
Build and maintain ongoing awareness of new products and services and competitor activities.
Build and foster a network of referrals to create new opportunities for revenue growth.
Build and maintain relationships with managers and staff of MySol Dealers in your region.
Display and maintain a high level of professionalism, tact, diplomacy, and sensitivity to portray EEA's in a positive manner
Please indicate the town that you would like to work in the subject of the email.