Full Time
November 30, 2022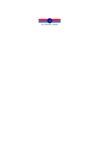 ESRO Enterprises Limited
Office Assistant
We are urgently looking for an adequately skilled and self-motivated Office Assistant, resident within Chingola.
JOB BRIEF
The successful applicant will responsible for:
1. Cleaning the work spaces;
2. Emptying trash bins, cleaning windows and dusting furniture;
3. Carrying out basic clerical duties and running errands for low value purchases; and
4. Performing other related duties to promote and keep the environment healthy and clean for all.
REQUIREMENTS
Education: Minimum Grade 12 level of education, Ability to operate computer is an advantage.
Good knowledge of cleaning products and applications.
Ability to read, write and speak English language.
Good communication skills to effectively follow written or verbal instructions.
Good interpersonal skills.
Physical dexterity: may be required to lift up to 25Kg without assistance.
HOW TO APPLY
Applications, consisting of a cover letter and CV only, should be sent to [email protected] or submitted by hand at ESRO Enterprises Ltd, Room 10 D. Chilolo House, Kitwe Road (same building with MTN). Call 0965786796 for directions/further details.
Closing date for accepting applications is Wednesday, 30th November 2022.
Note: Applicants strictly from within Chingola. Only shortlisted candidates will be contacted.