Contract
Applications have closed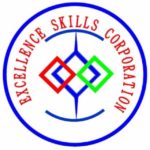 Excellence Skills Corporation Limited
Excellence Skills Corporation Limited (the "Company") is a leading recruitment firm in Zambia and is now recruiting for a versatile and reputable company based in Kitwe, Zambia which is engaged in the supply of personal protective equipment, engineering works, spares, consumables, logistics, mining support services, and general supply.
With a commitment to quality, reliability, and comprehensive solutions, the Company caters to a diverse range of industries. As it expands its operations in Zambia and in the region, the Company is now looking for a dynamic and detail-oriented individual to join the team as a Front Office Executive.
Key Responsibilities:
1.     Front Desk Management:
Warmly welcome visitors, clients, and employees to the office, creating a positive first impression.
Manage incoming calls, redirecting them to the appropriate personnel or department, and taking messages as needed.
2.     Visitor Management:
Maintain a log of visitor information, issue visitor badges were available, and enforce security protocols.
Collaborate with security personnel to monitor and manage access control.
3.     Customer Service:
Provide excellent customer service by assisting clients with inquiries, offering information about products and services, and addressing their needs promptly and courteously.
4.     Handling Deliveries:
Receive and manage incoming deliveries, ensuring accurate documentation and prompt distribution to the relevant departments.
5.     Appointment Scheduling:
Efficiently schedule appointments for clients and coordinate with internal teams to ensure seamless arrangements.
Maintain an organized and up-to-date calendar of appointments and meetings.
6.     Administrative Support:
Offer administrative support across various departments, including data entry, document preparation, and record-keeping.
Assist in organizing company events, meetings, and conferences.
7.     Office Communication:
Facilitate internal communication by relaying messages and announcements to employees.
Ensure the timely distribution of company-wide communications.
8.     General Office Support:
Assist in various office tasks such as photocopying, scanning, and filing documents.
Maintain a clean and organized front office area.
Minimum Qualifications and Experience Requirements:
Grade 12 Certificate with 5 O-levels.
Minimum of a Certificate in Business Administration, or a relevant field.
Minimum 1-year experience as a Front Office Executive, Receptionist, or in a customer-facing role.
Key Attribute Requirements:
Excellent verbal and written communication skills.
Proficiency in Microsoft Office Suite and familiarity with office equipment.
Strong organizational and multitasking abilities.
Professional demeanor, with a friendly and approachable personality.
How to Apply:
Interested candidates are invited to apply by following the following instructions:
1.     Only apply if you have the requirements for this job.
2.     Submit your application by completing the Applicant Data Form on this link https://forms.office.com/r/Yxz0Kg76Cy
3.     The deadline for applications is Wednesday 22nd November 2023.
4.     Only shortlisted candidates will be contacted for interviews.
Excellence Skills Corporation Limited is an equal-opportunity employer.