Contract
Applications have closed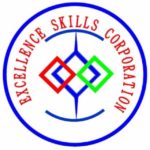 Excellence Skills Corporation Limited
Excellence Skills Corporation Limited (the "Company") is a leading recruitment firm in Zambia and is now recruiting for a versatile and reputable company based in Kitwe, Zambia which is engaged in the supply of personal protective equipment, engineering works, spares, consumables, logistics, mining support services, and general supply.
With a commitment to quality, reliability, and comprehensive solutions, the Company caters to a diverse range of industries. As it expands its operations in Zambia and in the region, the Company is now looking for a dynamic and detail-oriented individual to join the team as an Operations Officer.
Key Responsibilities:
1.     Coordination of Operations:
Execute assigned tasks with precision, following work orders and industry-specific guidelines.
Collaborate with different sections of the company to ensure cohesive operations.Undertake diverse supporting tasks across offices, warehouses, construction sites, and other relevant settings.
Contribute to the efficiency and smooth operation of daily activities in all areas of operation.
2.     Warehouse and Inventory Management:
Manage the storage of Personal Protective Equipment, Engineering Works, Spares, Consumables, and other supplies in designated warehouses.
Implement inventory control measures, conduct regular stock assessments, and optimize storage practices.
3.     Procurement Support:
Identify procurement opportunities based on demand and stock levels.
Ensure timely and cost-effective acquisition of supplies.
4.     Material Movement and Logistics:
Facilitate the movement of materials, equipment, and supplies efficiently.
Ensure timely delivery and transportation of goods.
5.     Administrative Support:
Perform clerical tasks, including data entry, record-keeping, and document preparation.
Maintain accurate and organized administrative records for effective business operations.
6.     Information Acquisition:
Gather information from clients, suppliers, and potential business partners to support decision-making.
Establish and maintain effective communication channels for information exchange.
Minimum Qualifications and Experience Requirements:
Grade 12 Certificate with 5 O-levels.
Minimum of a Diploma in Operations Management, Purchasing and Supply, Business Administration, or a relevant field.
Minimum 2-years proven experience in operations, logistics, or a similar role within diverse industries.
Valid driving license is an added advantage
Key Attribute Requirements:
Strong organizational and multitasking skills.
Excellent communication and interpersonal abilities.
Proficiency in Microsoft Office Suite and other relevant software.
Knowledge of safety regulations and protocols in industrial settings.
How to Apply:
Interested candidates are invited to apply by following the following instructions:
1.     Only apply if you have the requirements for this job.
2.     Submit your application by completing the Applicant Data Form on this link https://forms.office.com/r/c0c7kA5wSA
3.     The deadline for applications is Wednesday 22nd November 2023.
4.     Only shortlisted candidates will be contacted for interviews.
Excellence Skills Corporation Limited is an equal-opportunity employer.