Full Time
Applications have closed
Salary: TBD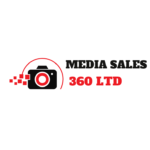 Website ReadyPayZambia Fenix International Zambia
Power to Rise
Job Title: National Service Center Manager
Location: Lusaka, Zambia
Application Deadline: Rolling
Position: Full-time
Team: Customer Experience
COVID-19 Recruitment Update:
Please note that due to unavoidable circumstances brought about by the COVID-19 pandemic, we have temporarily halted hiring for all vacant positions. However, we are still collecting CV's and might reach out to candidates for screening interviews. We will not be making offers or sending out contracts until further notice.
We are building a diverse and inclusive team and this opportunity is open to any qualified internal and external applicants. Women, candidates from Africa and those with experience working on the continent are particularly encouraged to apply for this role.
About Fenix International
Fenix International is a next-generation energy and technology company. Our mission is to improve the quality of life of our customers through inclusive energy and financial services. Our flagship product, Fenix Power, is an expandable, pay-go solar home system financed through affordable installments from just $0.14 per day. We use real-time transaction data to create a next-generation credit score to finance power upgrades and other life-changing loans, unlocking modern financial services for our customers. To date, Fenix has sold over 600,000 Solar Home Systems in Uganda, Zambia, Cote d'Ivoire, Benin, Nigeria and Mozambique, bringing clean, reliable power for lights, phones, radios, TV and much more to over 3 million people.
In early 2018, Fenix joined forces with ENGIE, one of the world's largest energy companies and a leader in the move to renewable, decentralised and digital energy. This has allowed Fenix to make significant commercial investments to accelerate the path to our mission, via new markets and innovative products. Together, Fenix and ENGIE are making universal access to modern energy a reality.
Job Overview
Fenix Zambia is seeking talented, motivated National Service Center Manager to join our rapidly growing team. This position is a key role within the Customer Experience (CX) Department in a fast-paced environment at the forefront of providing a world-class customer service experience in the sectors of renewable energy and mobile payment technology.
The successful candidate will work closely with the Regional Service Center Team leaders for the delivery and provision of an exceptional last mile customer experience that actively promotes customer retention.
The National Service Center Manager is responsible for all Service Center performance indicators and maintaining an exceptional standard within the network as this grows to scale. They will be responsible for the management and development of their team including performance management, skills training, providing feedback for continuous improvement, professional development, hiring, transfers, culture and team motivation. They will also contribute to the overall Customer Experience strategic plan and forming part of the Customer Experience leadership team.
The position requires an individual who will drive key strategic initiatives focused on improving efficiency and quality across multiple company verticals, with support from global teams. Using data driven insights to make project recommendations to implement, as well as drive project roll out at scale.
Key Responsibilities, Deliverables and Activities
Provide exceptional leadership and support to the Service Center Associate Team leaders and their remote field based teams ensuring that they maintain Fenix Culture and standards of exceptional customer experience
Drive innovation at our Service Centers to improve customer experience and/or increase the efficiency of the Service Centers
Create tools and processes needed for the smooth day to day operations by the Service Center Associates (SCAs)
Develop training materials and create scalable training systems and skills training
Spearhead recruitment of new Service Center Associate teams in new locations, as part of the overall strategic last mile distribution plans
Be responsible for the management and development of their team including performance management, providing feedback for continuous improvement, and professional development,
Ensure effective communication and implementation of processes, policies,procedures and team motivation that drive the business at the Service Center level
Where needed, proactively build relationships and collaborate with MTN dealers to align SCA activities with MTN dealer Key Performance Indicators
Collaborate with the Sales Team and Portfolio health teams to drive growth and ensure customer retention
Collect, analyze, and report data from monthly SCA activities and tools including but not limited to the use of SCA Scorecards, exceptional Customer Experience (CX ) standards, Service Center quality standards, Service Center network growth (including finding, preparation of MVP's ( Business Case) and launching new Service Centers), inventory control, generating revenue through upgrade and new kit sales, customer follow ups etc
Tracking within team budget and expenses, propose future costing and ensure budget adherence
Identify relevant cost reduction strategies, ensuring implementation won't be at the expense of other company goals, in particular customer experience
Work with Director of Customer Experience on special projects related to Customer Experience or across country level operations as required
Required Skills & Experience
1-2 years professional/working experience managing teams and delivering after sales service and/ or customer service related fields
Tertiary qualification – diploma or degree in Business Administration, Customer Services or relevant field
Demonstrate passion for Fenix's mission, values and customers.
Working knowledge of customer experience, center management concepts and tools.
Experience as a collaborative, hands on team player and eagerness to learn new tools and / or roll-up sleeves to get the job done.
Outstanding written and verbal communication skills both with teams and across multiple departments
Critical thinker with strong strategic and competitive insights
Effective negotiation skills
Flexibility and willingness for rural travel spending up to 40% of the time in the field, getting to know the Fenix customer and their teams
Intermediate skills with Excel, Word and Powerpoint.
Organised and able to follow through and prioritize tasks
Strong attention to detail
Proficiency in English and at least one local language (Nyanja or Bemba
Desired Skills & Experience
Experience working in the field of renewable energy or financial services
Experience working with last mile customers and managing remote teams
Experience with Tableau, SQL or other data analytics tools
Proficiency in other languages highly desired. Languages of particular interest include French, Tonga, Lozi and Kaonde
To Apply
Please submit your resume and cover letter through the job posting at https://boards.greenhouse.io/fenixinternational/jobs/4086709003
In your cover letter, please be sure to highlight the following:
Why you are interested in Fenix International, and
What excites you about this particular role?
Fenix International offers a competitive salary and a fun, fast-paced and high-growth work environment. We recognize the value of diversity in our workforce, and encourage all qualified candidates to apply. We thank all candidates who choose to apply, however, only those selected for a further interview will be contacted.