Full Time
Applications have closed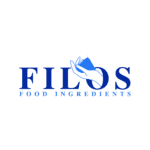 Filos Food Ingredients
MAIN GOALS OF JOB: 
To assist in the QC laboratory with testing and approval of raw materials and blended products and all the admin involved and to ensure all processing parameters are checked and recorded as per departmental procedures.
REPORTING STRUCTURE:
The QC Technologist will report to the Director
SCOPE OF JOB:
Raw materials:
Ensure all relevant documents are received per batch of raw materials received.
Ensure that all incoming raw materials are sampled and tested as per the required GLP's.
Ensure that where required, samples are taken for Micro, Aflatoxin and Sudan Red testing and that sampling is conducted as per the relevant GLP procedure.
Ensure retention samples for each batch of raw material received are kept.
Blended Product:
Test all blended batches as per the routine QC checks to methods documented in the Good Laboratory Practices (GLP) file/ or as
Report any deviations on the blended product to the NPD Manager and the MD
Ensure retention samples for each batch of blended product is taken are kept as per the GLP Procedure
Generate COA's for packed blends and make them available to customers when requested
In Process:
Assist with factory quality issues.
Ensure all relevant Process Control Sheets are completed by the relevant parties for each batch manufactured.
Ensure full traceability is obtained throughout the manufacturing process
Conduct and record random checks on packed products:
Weights
Seal integrity
Label placement and label information
Ensure line clearance and cleaning procedure is followed between different batched packed
Report any deviations on the packed product to the NPD Manager and the MD
Laboratory equipment
Work with sensitive laboratory equipment in a safely and efficient manner.
Calibrate laboratory equipment as per GLP requirements immediately at start of shift and calibration documents are completed when testing.
Prepare reagents as per GLP requirements when/ where applicable and refresh buffers when testing.
Ensure all retention samples are placed in relevant containers when testing has been completed, with the batch details and MAN & BB details recorded on the pouch.
Report glass breakages to NPD Manager when occurring.
Inform NPD Manager of consumables (chemicals and glassware etc) needed for QC analysis timeously and lab equipment needing maintenance or replacement.
Qualifications and Other Requirements
Bachelor of Science Degree in Microbiology, Biochemistry, Food Science or Food Technology
Minimum 2 years' experience in a similar position
Food and Beverage background is an added advantage
Proven computer skills (Word, Excel, and Power Point)
Report writing skills
Trend and report on all results at Food Safety and QC meetings
Assist with Investigating customer complaints and provide feedback timeously.
Perform tasks which relate to food quality and food safety when requested.
Ensure clean as you go procedures and GLP procedures are adhered to.