Full Time
Anywhere
Applications have closed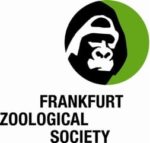 Website Frankfurt Zoological Society Zambia
Linking livelihoods and landscapes through conservation
Full-time Finance and Administration Assistant at Frankfurt Zoological Society Zambia at North Luangwa National Park
Frankfurt Zoological Society works for a world that protects and values biological diversity as the basis for all life and the livelihoods of present and future generations. Within this context, our goal is to work with and for people to secure biodiversity in key ecosystems worldwide.  FZS maintains long-term conservation programmes in Africa, South America, Asia, and Europe.
The Africa Programme is FZS's largest and oldest and is active in five focal countries: Zambia, Zimbabwe, the Democratic Republic of Congo, Ethiopia, and Tanzania. The Africa Regional Office (FZS-ARO) is situated in Tanzania.
In Zambia, FZS has been active through its North Luangwa Conservation Programme (NLCP) for over thirty years and since 2017 through the Nsumbu Tanganyika Conservation Project.
Learn more at https://fzs.org/en/projects about our conservation programme.
Main information
The Finance and Administration Assistant will be based in Marula Puku, North Luangwa National Park. He/she will report to the FZS Zambia Head of Finance and Administration on a line function basis and to the Project Manager on a daily operational basis. They will be responsible for all bookkeeping and supporting, accounting and financial administration of the FZS-Zambia sub-office and its associated activities.
Main responsibilities
The post holder will be responsible for:
Cash Control/Accounts Payable
Preparation of bank and cash paperwork before weekly payment runs.
Ensure that all transactions are documented, approved and recorded, accompanied by appropriate supporting documentation and take appropriate action to obtain missing documentation.
Maintain petty cash ledger and prepare petty cash replenishment.
Prepare cash vouchers for cash collected and deposited to a bank account.
Ensure that all cash at hand must be always locked in a safe.
Maintain a safe ledger.
Prepare cash receipt vouchers for cash returned.
Ensure cash and bank records comply with FZS financial policy and procedures.
Adherence to allowance, advances, and per diems policy
Staff Imprests/Expenses/Loans
Maintain imprest request / personal expense claim and retirement records in soft copy, compile and check hard copies for authorisation.
Check all entries on a weekly to monthly basis and ensure entries are also checked by an FZS Project Manager/s and/or Technical Advisor/s.
Monthly review of all staff accounts on Abacus.
Train and monitor staff in imprest requests, management and retirements thereof.
Manage staff loans and repayments.
Accounts Receivable
Ensure all re-charge invoices are raised within the month of cost, approved, and sent to external or internal clients.
Record and update the Sales invoice tracking list every month.
Chase outstanding debtors weekly whilst ensuring that good relations are maintained.
Stores and stock control
 Assistance with procurement according to FZS and donor procedures
Goods received / delivery note checking.
Maintenance of FZS stores records, including workshop and DNPW Project sponsored equipment, through stock card management.
Input and update fuel analysis records
Consolidate vehicle logbook data and present results to the relevant manager monthly.
Manage Project vehicle fleet road tax, insurance and fitness and ensure up to date at all times.
Work closely with Technical Operations Manager on the physical counting of assets, stocks, and property
Prepare a stock count report every month.
Manage, maintain and update the fixed asset register.
Manage ration procurement and management.
Other administrative tasks as requested.
Month-End Tasks, Reporting and Recording
Ensure that allocated service codes are in agreement with the Project Managers' approval and the organisation's chart of accounts and that all documents are posted to the accounting package with detail and accuracy.
Ensure that data is posted on ABACUS every week and that the financial information is processed accurately, and reliable reports are generated.
Ensure that internal financial reports are generated accurately and disseminated as per the timetable.
Assist the Chief Accountant with intercompany transactions.
Perform systems analysis to identify any irregularities (such as wrong posting) and propose immediate corrective actions to the Chief Accountant
Ensure that soft copy and hard copy month-end closing packages are signed, dated and filed properly and done within the due dates.
Support reporting requests from and regularly liaise with Chief Accountant
Support the annual audit process. Retrieve documents needed for audits when requested.
Assist Human Resources and the chief accountant with the monthly payroll and maintain employee files on all staff in the project area. Verify the staff register and leave spreadsheets etc.
Adherence to third-party donor grant agreements and guidelines
Liaison, reporting, fulfil obligations to CA for ARO/HQ reporting.
Document filing with appropriate supporting documentation; maintenance of separate files for sequential payments of bank and cash transactions in respective currencies, for imprest requests and retirements, employee loans, HQ project advance requests, donor contracts as well as purchase orders, goods received notes, goods issue notes, VAT exemptions, and equipment donations and disposals; and in addition, a file detailing all ledger adjustments will be maintained, that includes explanation and authorisation by a Project Manager, Regional Coordinator, or Chief Accountant
Qualifications and experience – required:
Tertiary level qualification
5+ years' experience in a bookkeeper role
Experience with computer software (including accounting software)
Fluent in written and spoken English.
Organised and ability to be able to prioritise.
Ability to demonstrate a high degree of attention to detail, accuracy and integrity.
Willingness to work in remote areas with limited access to amenities.
Willingness to work with an international team.
Show high flexibility and willingness in carrying out other support duties as requested by management, thereby ensuring the efficient running of project activities.
Qualifications and experience – desired:
Experience working with NGOs and donor-funded projects.
Degree in Accounting, Licentiate Level of ZICA/ACCA
Key competencies
The job holder will be expected to be competent in the following areas and exhibit these whilst carrying out their daily duties.
Integrity: Maintains high ethical standards, both personally and professionally, and shows integrity and fairness in dealing with others
Teamwork:  Co-operates and works well with others in the pursuit of team goals:
shares information, and supports others. Contributes effectively towards the organisation's goal or towards solving problems/conflicts even when the topic involved does not directly serve one's interests.
Systematic working patterns: Structuring one's work in an orderly and transparent manner, carrying it out with an eye for detail and accuracy.
Problem analysis: Pointing out problems, recognising important information, tracing causes of problems.
Flexibility: Adaptable, receptive to new ideas, willing and able to adjust to changing demands and circumstances
Terms
The Finance and Administration Assistant is based in Marula Puku, North Luangwa National Park.
Send via email a cover letter and Curriculum Vitae only (CV indicating 2 referees (NO NRCs, NO Driving Licenses, NO certificates) to [email protected], make sure you indicate in the email subject line the position you are applying for or drop your applications at the Frankfurt Zoological Society / Department of National Parks and Wildlife Offices in Mpika.  Note that your cover letter and CV must be emailed as a single document.
Frankfurt Zoological Society Zambia decides on the stationing of the FA Assistants.
A competitive salary will be paid based on qualifications and experience.
Closing Date: 5th May 2023 at 23:59. Applications submitted after the deadline will not be considered.
Only shortlisted candidates will be notified. FZS-NLCP is an equal-opportunity employer, and everyone is free to apply. Women and custodian residents of Chikwa, Chifunda, Mukungule and Nabwalya Chiefdoms are encouraged to apply.