Full Time
Applications have closed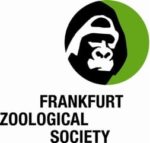 Website Frankfurt Zoological Society Zambia
Linking livelihoods and landscapes through conservation
About Frankfurt Zoological Society (FZS)
Frankfurt Zoological Society is an international nature conservation organization based in Frankfurt, Germany, that coordinates projects in 18 countries. We envision a world where wildlife and wild lands are cherished and sustainably protected for their intrinsic and economic value to present and future generations. Our mission is to conserve wildlife and ecosystems, focusing on protected areas and outstanding wild places. More than 1,600 colleagues work on FZS conservation projects worldwide. Our goal is the preservation of wildlife and wilderness. Together, we protect biodiversity, the basis of human life. Our partners in the projects on site are local communities, nature conservation authorities, national park administrations, and other NGOs. To learn more about us, visit www.fzs.org.
About the project:
FZS Zambia (FZS-ZM) has a rich history of conservation, having been actively involved in the preservation of the North Luangwa Ecosystem since 1986 and the Nsumbu-Tanganyika region since 2017. Our mission at FZS-ZM is to bridge the connection between livelihoods and landscapes through conservation and enhancement efforts. We are dedicated to the continuous expansion of our initiatives, broadening both our geographical reach and thematic focus. These endeavors are made possible through FZS core funding, international government partners, and the contributions of private donors.
Your Tasks:
As FZS Zambia (FZS-ZM) continues to expand its activities, we are seeking a dynamic and dedicated Chief Finance Officer (CFO) to join our team. The CFO will play a pivotal role in providing high-level support to senior management and ensuring the effective financial management of our projects.
Key Responsibilities:
Manage and oversee financial operations, ensuring compliance with donor-funded requirements.
Analyze financial data, prepare reports, and provide insights to drive informed decision-making.
Lead and motivate the finance team to deliver quality performance.
Collaborate with senior management to ensure efficient project execution and timeline adherence.
Communicate financial information with precision to support the organization's growth and success.
Your Profile:
Proven experience in financial leadership roles, preferably in the NGO/PBO sector
Strong analytical skills with a focus on donor-funded projects
Excellent communication and management abilities to work effectively with a diverse team.
Ability to respond swiftly to challenges and opportunities in a dynamic environment.
Fluency in spoken and written English is essential; German proficiency is an advantage.
We Offer:
Engaging and meaningful work with room for your own ideas
Opportunity to contribute towards the protection of impressive landscapes in Zambia
Form part of a dynamic and motivated team, as well as the larger FZS team working to secure outstanding wild places across the globe
Flat hierarchy, opportunities for further training
The position will be based in Lusaka, Zambia.
Your Application:
Interested candidates are invited to submit their applications to [email protected]. Please include the following documents in your application:
A cover letter explaining why you should be considered for this position
A comprehensive CV highlighting your relevant experience and achievements
Contact details for two referees (who will not be contacted without your permission)
Please mark your application as 'Chief Finance Officer, FZS Zambia'.
Application Deadline: Monday, November 13, 2023
Interviews: The first interviews will be held during the week commencing November 27, 2023. Candidates selected for an interview will be contacted by email or telephone; please specify your preferred method of contact in your cover letter.
Note: Due to limited resources and a high volume of applications, we will only contact short-listed candidates. If you do not hear from us within two weeks of the closing date, please assume that you have not been successful on this occasion.