Full Time
Applications have closed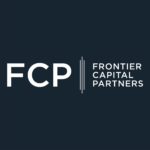 Website Frontier Capital Partners
African private investment firm
JOB DESCRIPTION
A US-African investment firm with presence in Zambia is looking for a Lead Production Supervisor to be responsible for the production of timber and wood fuel products. The job has an immediate start requirement and would require the Supervisor to be involved in the process of importing the required machinery for the process.
JOB SPECIFICATIONS
Lead industrial batch processes with automated machinery
Become familiar with new machinery and components (through supplier training) and be responsible for entire production process as well as care/maintenance of machinery
Supervise a team of labour hands responsible for processing and loading/unloading
Be responsible for training two junior supervisors to be able to assist production in absence of lead supervisor
Oversee quality control processes
Manage production utilization for maximum possible output
Perform any other duties as may be assigned by the Managing Partners
MINIMUM ENTRY REQUIREMENTS
Education & Experience:
Minimum of five (5) years of related work experience
Degree in Engineering, Wood Technology, Environmental and Natural Resource Economics, Forests and Wildlife Management, Environment and Industry or similar applicable degree
Strong experience with industrial process management and machinery
Skills/Competencies
Excellent attention to detail
Excellent organizational skills
Excellent problem-solving skills
Strong experience with industrial process management and machinery
Strong team management and communication skills
Strong technical skills and ability to manage machinery
Personal Attributes
Ability to work with minimal supervision
Capacity to problem-solve independently
Proactive and self-motivated
Highly organized
Ability to work well under pressure and deliver results
Committed to work and producing the best outcomes
COMPENSATION
Remuneration will be competitive against comparable positions with blue-chip companies.
To apply: send your cover letter and curriculum vitae to [email protected]. Applications without cover letters will not be considered.
Candidates must be willing and able to commute between Lusaka and Rufunsa, thus candidates with flexibility to be mobile will be preferred.
Closing date for receiving applications is 31st January, 2023.