Full Time
Applications have closed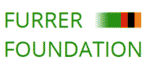 Do you want to help us scale our Zambia Entrepreneurs Parks across Zambia and thereby enable more Zambian rural youth to learn a trade and become entrepreneurs?
About the Zambia Entrepreneurs Park & College (ZEP/ZEC):
We are positioning apprenticeships as a viable alternative to academic pathways by training young women and men to be high-quality craftsmen and entrepreneurs. We believe this to be crucial for the growth of the economy in general and for the advancement of individuals and families in particular.
Our first ZEP in Rufunsa will start operating in Jan 2024 with 2-year apprenticeship training courses in construction, carpentry and metalwork and plans to expand to 10 professions by 2025. ZEP apprentices will benefit from best-in-class practical training by our ZEP master craftsmen as well as high-quality teaching by our ZEC lecturers and visiting businessmen- and women – all with the aim of equipping our apprentices with all the skills needed to become the most successful entrepreneurs in Zambia.
As we are looking to multiplying our model of the Zambia Entrepreneurs Park to further locations in Eastern Zambia and beyond, we are looking for an experienced, diligent, and entrepreneurial Head of Scaling:
Your responsibilities:
Assist the ZEP/ZEC CEO to plan for the completion of the first Zambia Entrepreneurs Parks cluster
Identify suitable locations for the next 3 ZEPs based on various indicators and visits on the ground
Negotiate with landowners, trad. leaders, local government for land purchasing, development, etc.
Organize and run RFP for construction and organize contracting, incl. milestones/KPIs
Supervise construction of the ZEPs incl. material procurement/supply, focussing on quality and costs
Ensure co-ordination and synergies between ZEP craftsmen, contractors and suppliers
Assist in marketing of ZEP products and in establishing the ZEP-marketspace in all ZEPs
Explain and advertise ZEP and its capabilities to clients, local Government and the community
Pot. teaching of apprentices in your area of specialization, e.g. construction, commercial (up to 15%)
Your profile:
Diploma-level(minimum) educated professional, ideally with some craft/construction background
Experience in scaling existing ventures to new locations (e.g. gas stations, supermarkets)
Solid bookkeeping and administrative experience, ideally from own entrepreneurial activity
Ability and experience in negotiating with landowners, traditional leaders and local government
Ability to co-ordinate construction crews and suppliers and hold them to quality, tight deadlines
Native-level proficiency in spoken and written English and Nyanja (and Bemba).
Willingness and ability to teach/instruct an entrepreneurial subject (accounting, calculation, marketing)
Creative, resourceful, and proactive relationship builder with a positive can-do attitude
Highly reliable, trustworthy and diligent in all business matters.
Contractual aspects:
Contract: Full-time, start date ideally late 2023 / by arrangement
Salary: competitive and commensurate with experience, incentive structure
Location: Rufunsa/TBD, with extensive travel to Eastern province, Lusaka
Application process:
Please apply by sending your CV and a cover letter stating your ideas for a swift yet controlled scaling of our Zambia Entrepreneurs Parks to the East to [email protected]