Full Time
Applications have closed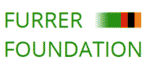 Furrer Foundation
Furrer Foundation is hiring:
Lecturer – Zambia Entrepreneurs College (ZEC), Rufunsa
Do you want to provide opportunities to Zambian rural youth by helping to promote craftsmanship and entrepreneurship in a new approach to vocational training?
About the Zambia Entrepreneurs Park & College:
With our newly built training institution, we want to:
1) Position vocational training (apprenticeships with maximum practical exposure) as a viable alternative to academic pathways
2) Train quality craftsmen and develop them into small- and mid-sized entrepreneurs
3) Kick-start development in the areas around our institution. Currently, we are preparing apprenticeship training courses in construction, carpentry and metalwork and plan to offer up to 10 professions in the future. ZEP apprentices will benefit from extensive practical training by our designated ZEP master craftsmen as well as high-quality teaching by our ZEC lecturers and visiting businessmen- and women – all with the aim of equipping our apprentices with all the skills needed to become the most successful entrepreneurs in Zambia.
As ZEC is becoming operational, we are looking for experienced and well-organized Lecturers with drive and enthusiasm for youth vocational training:
FIELDS:
Metal fabrication (One)
Bricklaying and Masonry(One)
Power Electricals (One)
MINIMUM QUALIFICATION OF LECTURERS
He/she should have a Craft Certificate(TEVETA).
He/she must have a teaching qualification such as the Technical and Vocational Teachers' Diploma
Minimum of two (2) years relevant industrial experience
Added advantage if is accredited with TEVETA
JOB DESCRIPTION
Job Title: Lecturer
OVERALL PURPOSE
Teaching
DUTIES AND RESPONSIBILITIES
Teaching is the principal area of concern
Responsible for coordination of teaching programmes and for the proper use of teaching facilities
Responsible for the day-to-day control of classroom and workshop activities in the assigned area
Evaluation and development of text books and teaching aids applicable to area of responsibility
Any other duties as may be assigned by management
Highly reliable, trustworthy and diligent in all business matters
Native-level proficiency in spoken and written English and Nyanja (and Bemba).
Contractual aspects:
Contract: full-time or part-time, start date ideally Midyear 2023 / by arrangement
Salary: competitive and commensurate with experience
Location: Rufunsa (expected to take residency there)
Application process:
Please apply by sending your CV and a cover letter stating your vision for combining vocational training with entrepreneurial education to [email protected]
Application deadline: 18 March 2023