Full Time
Applications have closed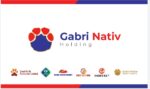 EMPLOYMENT OPPORTUNITY – IT SPECIALIST
Gabri Nativ Holdings LTD (GNH), formally known as Great North Petroleum (GNP), a holding company for Great North Credit (GNC), Great North Mine (GNM), Mazel Milling and Great North Resources Zambia LTD (GNR) hereby invites applications from suitably qualified and professionally experienced candidates for the position of IT SPECIALIST. The ideal candidate must have strong ICT knowledge and acumen especially in the field of support and maintenance. The successful candidate will be executing IT roles at GNH, GNC and GNR.
LOCATION: Lusaka
JOB PURPOSE
The IT Specialist provides support to end-users, internal users, or partners for Gabri Nativ Holdings (GNH), Great North Credit (GNC) and Great North Resources (GNR). He/she will serve as the first line of support for the end user on issues related to desktop support, FinTech Digital Channels support, printer, network connectivity, software development and remote access. He or she will interact with vendors to restore service and/or identify and/or correct problems. He/She works with the Director of Administration (DoA) and the GNC CEO to manage computer infrastructure across the group and to coordinate support, manage and deliver projects, do upgrades, and routine tasks.
Objectives & Measurement
Key Responsibilities and Specific Accountabilities:
Including but not limited to:
1. He or she will ensure maximum availability of the IT system by closely monitoring performance. Maintain and support the Group's network desktop, laptop and IT infrastructure.
2. First point of contact for user's IT queries; Provide IT support for Group Company events.
3. Maintain an accurate IT inventory and record of service desk work.
4. Manage user accounts using Microsoft Management Console / Active Directory.
5. Ensure IT system security including investigation of breaches and compliance with IT Security Procedures.
6. Ensure IT aspects of Business Continuity Plans are kept up to date and tested.
7. Manage and monitor the budget of officially supplied devices.
8. Identify and manage local IT contractors in conjunction with the Procurement system.
9. Ensuring the development of Digital Financial Services platforms, installations, monitoring the gaps and finding solutions
Technical Roles
1. Review, procure, build, install and manage hardware.
2. Administer and maintain standalone machines.
3. Administer and maintain LAN, ISP, SLA Hardware, and infrastructure.
4. As administer fix line and mobile telephones.
5. Broad knowledge of IT Systems Administration and experience of work in a similar environment. IT Windows Clients, MS Office, and hands on Networking and troubleshooting experience essential. Working knowledge of CRM systems and Linux is considered an advantage.
6. Knowledge with Firewall management is an advantage
7. General IT administration:
8. Management of Digital wallets, Mobile Apps and Digital Financial Systems
Desired Technical Skills
i. Emerging Technologies
ii. Implement Backup and Recovery Plan
iii. Install, Maintain, and Merge Databases
iv. Integrated Technologies
v. Internet
vi. Web Development
vii. Software development and management
viii. Operating Systems
ix. Wireless Modems/Routers
x. FinTech product development
Essential qualifications, skills, and experience
1. A degree in Information Technology, Information Systems, Computer Science, or related courses. Additional certification in relevant ICT courses preferred.
2. Fluency (written and spoken) in English
3. Willingness and ability to review, develop, and improve existing IT systems, software procedures and developing/managing the Digital Financial Systems.
4. Ability to work with a broad range of customers.
5. Good communication skills including ability to explain technical information in an easy-to-understand format.
6. Highly motivated, flexible, and customer-oriented individual.
7. Proactive, using own initiative to reach innovative solutions and respond to changing priorities.
8. Availability to work additional hours if required.
Application procedure
Send CV and copies of certificates to [email protected] clearly indicating in the subject line:
IT SPECIALIST –
E.g. Subject: IT SPECIALIST – CHANDA KALALUKA
Only shortlisted candidates will be responded to.