Full Time
Internship
Applications have closed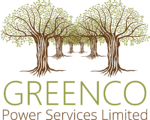 Website GreenCo Power Services Limited
GreenCo Power Services Limited is delighted to announce its 4th round of corporate internship programmes. We are pleased to open doors to new candidates who are determined and enthusiastic about creating an impact in the energy sector. Our work environment is agile and dynamic, emphasising innovation and fostering a culture of impact. If you're passionate about making a positive impact and eager to embrace new challenges, explore our job opportunities, apply and be part of our transformative internship program.
A. About GreenCo Power Services Limited (GreenCo)
GreenCo's vision is to lead innovation and sustainably transform renewable energy markets.
An innovative business model with sector changing potential.
Focused on creating impact through innovative business solutions in the energy sector.
Agile start-up culture with a focus on individual responsibility and personal impact.
GreenCo acts as an intermediary offtaker and service provider, purchasing power from renewable IPPs and selling that electricity to utilities and private sector offtakers (i.e. commercial and industrial users) and markets of the SAPP. GreenCo will mitigate the risk of purchaser default through an ability to secure alternative buyers or through short-term trading on the SAPP electricity markets.  Through its participation in competitive power markets, GreenCo will promote cross-border power transactions and a more dynamic and liquid short-term power market. Through its activities, GreenCo will increase the supply of, and demand for, finance for energy projects, and mobilise private sector capital more quickly towards critical and transformative capacity addition.   GreenCo is a data oriented organisation and its ambitions in this regard is to add value to the newly graduated students who will eventually find their feet in the corporate world.  We therefore are reaching out directly to Universities in and around Zambia to identify promising statisticians/mathematician  students to enroll in our corporate internship program, which may lead to permanent positions with GreenCo in varying disciplines, subject to availability of openings.
B. The Role in Context
Business Development Intern
The Business Development Intern will be responsible for matters pertaining to GreenCo's Independent Power Producer (IPP)/stakeholder and customer engagements, managing submissions on the GreenCo IPP procurement portal, Know Your Customer (KYC) due diligence, offtake credit analysis, conducting market research and analysis, preparing presentations, and work with and enhance BD tariff tools.
Key duties
News gathering, market research, and cross-functional liaison covering GreenCo and Business Development areas of interest as well as the relevant wider regional business macro environment;
Collaborating with the regional business development team in monitoring of the GreenCo IPP procurement portal, and soliciting and engaging with developers on their submissions;
Conducting KYC screening processes in collaboration with the Risk Management department;
Detailed and stakeholder-specific tariff analysis and formulation covering national/regional benchmarks, competition offering, as well as present and future tariff setting parameters.
C. Qualifications and Requirements
The candidate will be expected to bring a combination of the following experience, personal attributes and qualifications:
Degree level education from a recognized university/institution in engineering, energy, business, economics, finance or equivalent – additional qualifications will be considered a bonus;
Must be fluent in written and oral English (French being an added bonus);
Preferably with understanding or keen interest to understand the sub-Saharan African power market, the Southern African Power Pool markets and key technologies employed by an IPP in renewable energy power generation.
Innovative self-starter who can work on own initiative to problem solve and help build the business development function.
D. Time Commitment
This is an exciting full time internship opportunity for 6 months for a keen candidate which could grow into a fixed term contract.
E. Conflict of Interest
Potential conflicts of interest must be declared and discussed prior to this appointment.
F.  Information about GreenCo
For more information about GreenCo please kindly see: www.africagreenco.com
Prospective candidates are invited to submit their applications through the following link here.
Closing date : 7th November 2023