Full Time
Applications have closed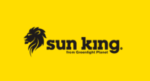 What you would be expected to do:
Sales Management
Achieve Easy Buy Direct & Retail Sales revenue targets.
Ensure Daily, Weekly, Monthly, Quarterly and Yearly reports are accurate and submitted within agreed timelines.
Ensuring that reports are prepared and submitted on time to the Management.
Strategic planning.
Proper management of default rates to agreeable set limits by overseeing quality customer registration, collection and repossession.
Team Management
Recruitment and Retention of state sales teams through proper training, management and Performance reviews.
Proper recruitment of teams following set guidelines and policies by SK HR.
Objectively document review process and set time for subsequent reviews.
Maintain optimum headcount as agreed from time to time
Ensure that all teams have the required tools and materials for trade execution
Trade Management
Develop and Propose incentives to motivate the channel and Team to ensure high levels of Motivation and performance.
Develop and Implement action plans for trade with clear corrective measure where required.
Ensure that all competitor activities are countered with effective responses to avoid loss of market share.
Ensure Visibility in the trade is high and as per agreed picture of success at all outlets.
Resource Management
Management, Development and Nurturing of Direct Reports and resources assigned to self.
Ensure that all cost and expenses are kept within acceptable levels and within budget.
You might be a strong candidate if you:
Bachelor's degree/Higher Diploma related to Finance, Community
Between 35 – 40 Years
Development, Communication, Credit Risk Management or related fields.
Able to speak both English
At least 1 year of work experience in a similar position with field experience and collaborating with rural customers settlements.
Enthusiastic about working in the field to drive collections, resolving issues, and enhancing the customer experience.
Strong experience from Microfinance/ Fintech or banking background on
Credit Collections debt recovery preferable.
Must have good analytical, communication & people skills
Excellent people skills.
Clear and straight to the point communication skills with fluency in English.
Clear thinking/problem-solving ability.
Enthusiastic about collaborating with rural customers & resolve customers issues.
Excellent and diligence.
Excellent issue-tracking and resolution skills.
Able to manage multiple tasks at the same time diligently and accurately.
Work with multiple sales teams and cross-functional teams seamlessly.
Benefits
An opportunity to grow as a professional in a dynamic, fast growing, high impact industry;
The chance to work in an open minded, collaborative culture surrounded by enthusiastic Greenlighters who are driven by the challenge of continuously innovating and growing a smart, sustainable business with profound impact on the world;
A truly multicultural experience: you will have the chance to work with and learn from people from different geographies, nationalities, and backgrounds.
Structured, tailored learning and development programs that help you become a better leader, manager, and professional through the Greenlight Academy.
To Apply please follow the link here.