Full Time
Applications have closed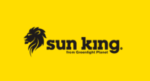 Website Greenlight Planet Zambia
What you would be expected to do:
Monitor sales, collections, and oversee direct distribution of Sun King™ products sold on a pay-as-you-go (PAYG) basis through a network of sales agents known as "Field Sales Executives (FSEs).
Pursue multiple avenues to find and recruit FSEs to represent and sell Sun King EasyBuy products.
Monitor productivity, and manage the performance of FSEs, and ensure assigned tasks are fulfilled.
Provide ongoing training to the FSEs on several aspects of the business such as sales, collections, customer service, product features and functionality, and inventory management.
Conduct daily market visits and resolve issues faced by the FSEs and customers.
Ensure FSEs provide strong customer through activities such as: prospecting and sale initiation conversations, product installation, customer education on how to make payments, and after-sales warranty issues.
Adapt, comply with, and ensure adherence to sales policies and processes within the team.
Keep abreast of market trends and expansion.
Qualifications:
Has a Bachelors' Degree or Diploma from a recognized institution in any related field.
Has 2 years' hands on experience in a service center
Has effective communication skills
Has broad knowledge of the Sun King products
Can demonstrate high levels of integrity with a proactive and positive attitude.
Has strong customer focus
Is a team player with high levels of flexibility
Has proven report-writing experience
Possess strong problem-solving skills
Is computer literate with working proficiency in MS Excel and MS Word
What we offer
An opportunity to grow as a professional in a dynamic, fast growing, high impact industry.
The chance to work in an open minded, collaborative culture surrounded by enthusiastic Greenlighters who are driven by the challenge of continuously innovating and growing a smart, sustainable business with profound impact on the world.
A truly multicultural experience: you will have the chance to work with and learn from people from different geographies, nationalities, and backgrounds.
Structured, tailored learning and development programs that help you become a better leader, manager, and professional through the Greenlight Academy.
To apply click on the link here.