Full Time
Applications have closed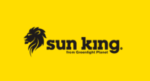 What you would be expected to do:
Reporting
Create reports that reflect agents' performance.
Report agent and team's performance .
Provide customer insights reports to management.
Customer service team engagement
Participate in Training / calibration sessions to maintain consistency in internal evaluations.
Accompany evaluations with meaningful and constructive feedback.
Discuss and explain feedback with agents in regular meetings.
Participates in customer and client listening programs to identify customer needs and expectations.
Analysis
Assess agents' interactions based on internal standards.
Check all customer service metrics.
Provide data on customer experience feedback and agent behavior.
You might be a strong candidate if you:
Hold a Bachelor's Degree/Diploma in Social Science Studies or similar
Possess basic knowledge of Excel spreadsheets and data entry skills
Have experience in assisting customers is a plus
Are open to working in a flexible and creative work environment with fast-evolving operations
Have the ability to multitask while working under tight deadlines with close attention to detail
Have the ability to remain professional and courteous with customers at all times
Have excellent verbal and written communication skills – both in English and Swahili
Are able to work in shifts
What we offer (in addition to compensation and statutory benefits):
An opportunity to grow as a professional in a dynamic, fast-growing, high impact industry;
The chance to work in an open-minded, collaborative culture surrounded by enthusiastic Greenlighters who are driven by the challenge of continuously innovating and growing an innovative, sustainable business with a profound impact on the world;
A truly multicultural experience: you will have the chance to work with and learn from people from different geographies, nationalities, and backgrounds.
Structured, tailored learning and development programs help you become a better leader, manager, and professional through the Greenlight Academy.
To apply click on the link here.