Full Time
Applications have closed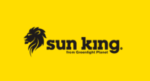 What you would be expected to do:
Provide technical assistance in the use of PC hardware, Software, and operate a multi- platform(Linux/windows/Mac) computer environment, monitor, and assist resolve call center agent environment issues remotely.
Set up and configure desktop computers, peripherals and accounts assigning security level, install software(MS Office, skype, adobe reader, flash player, java, Symantec) and repair hardware and peripherals.
Troubleshoot, repair, and maintain office PC (e.g., laptops, desktops, Local storage ,Scanners, 3G/4G Routers and Multifunction printer configuration) check peripherals on a network to diagnose, hardware versus software problems and escalate corrective procedures to other technical resources as appropriate.
Perform routine security checks on user and Data center systems within the office.
Perform Basic Data Center maintenance.
Monitoring, tracking and escalating incidents/ issues within our helpdesk and various vendors' helpdesk platforms, various company groups and vendors (secondary).
Prepare monthly IT report as per the parameters.
Undertaking IT projects as instructed by the IT management.
Onboarding of new staff to company IT policies as well as issuance of working tools.
Perform IT Inventory & Asset Management.
Coordinate with different vendors in case of damage or replacement to IT equipment's & make sure the same is delivered within the set timelines.
You might be a strong candidate if you:
Possess Bachelor's Degree in Information Technology or Computer Science.
Have 2-3 years' experience out of which at least 6-12 months in IT Customer Service Support environment.
Have strong capabilities in the following products, platforms, and areas of expertise:
Microsoft Windows Server Platforms (2008, 2012),
Cisco Switches and Routers and wireless devices;
Microsoft 32/64-bit Window Platforms (Windows 7/8/10),
Office applications'/IP Networking, DNS, DHCP, VPN, WAN; Remote
Access and Network Security, Microsoft SQL Server
Experienced in Linux OS preferably Red hat/CentOS
Are excellent analytical skills and strategic planning abilities.
Possess the ability to intervene with crisis management or troubleshooting as necessary.
Able to set goals for team members.
Able to handle multiple tasks with a high level of efficiency in results delivery.
What we offer (in addition to compensation and statutory benefits):
An opportunity to grow as a professional in a dynamic, fast-growing, high impact industry;
The chance to work in an open-minded, collaborative culture surrounded by enthusiastic Greenlighters who are driven by the challenge of continuously innovating and growing an innovative, sustainable business with a profound impact on the world;
A truly multicultural experience: you will have the chance to work with and learn from people from different geographies, nationalities, and backgrounds.
Structured, tailored learning and development programs help you become a better leader, manager, and professional through the Greenlight Academy.
To apply click on the link here.