Full Time
Internship
Applications have closed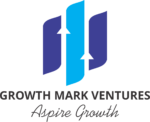 Growth Mark Ventures
Aspire Growth
Growth Mark Ventures Money Lending is looking for a Loan Officer Intern to evaluate, authorize approval or deny loan applications for people or for businesses. You will act as a liaison between customers and our financial institution and you will help qualified applicants acquire loans in a timely manner.
Responsibilities
Evaluate creditworthiness by processing loan applications and documentation within specified limits
Interview applicants to determine financial eligibility and feasibility of granting loans
Determine all applicable ratios and metrics and set up debt payment plans
Communicate with clients either to request or to provide information
Justify decisions (approvals/rejections) and report on them
Complete loan contracts and counsel clients on policies and restrictions
Maintain and update account records
Assess customer needs, explore all options and introduce different types of loans
Develop referral networks, suggest alternate channels and cross-sell products and services to accomplish quotas
Go the "extra mile" to build trust relationships, customer loyalty and satisfaction throughout the underwriting process
Requirements and skills
Must have a valid driver's license
Proven working experience as a Loan Officer is an added advantage
Familiarity with computers and banking applications/software is an added advantage
Solid understanding of direct/indirect lending products and practices
Excellent communication and interpersonal skills
Customer satisfaction orientation and sales competencies
Ability to work in a goal oriented environment
Ability to work both in a team and independently
Diploma in Business Administration, finance, economics or a related field
Bachelor's Degree in a related field is an added advantage
Lusaka residents ONLY (Olympia and surrounding areas most preferably)
If interested and meet the requirements above, please send the following updated documents Via email to [email protected] with the subject line 'GMV Loan Officer Intern' by 10th November 2022
Your professional CV;
Your cover letter; and
A copy of your diploma or degree certificate.
Please note: applications that do not follow the above instructions will not be considered. And only those who are offered an interview will be notified.