Contract
Full Time
Competitive Package ZMW / Month
Applications have closed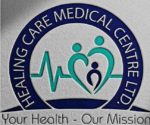 Healing Care Medical Centre
Private Medical Facility
Healing Care Medical Centre, located in Mazabuka, is a newly established private medical facility providing various healthcare services including out-patient consultations, antenatal services, comprehensive laboratory services, to mention but a few.
We are looking to employ a General Medical Officer
The General Medical Officer will be responsible for the delivery of quality health care to all clients who visit the facility. He/she will work closely with other staff of various specialties to provide high quality health services to patients.
EDUCATION REQUIREMENTS
=> Must have completed a Bachelor of Medicine and Bachelor of Surgery (MBChB) or its equivalent.
=> Must be fully registered with the Health Professions Council of Zambia (HPCZ) and must possess a valid practicing license.
=> A minimum of 3 years work experience post-internship.
=> Basic Life Support training, a training in Emergency Obstetric and Neonatal Care (EmONC), and a training in HIV/AIDS management will be an added advantage but not a requirement.
GENERAL EXPECTATIONS
=> Must be honest, trustworthy and conduct themselves in a professional manner both during and after working hours.
=> Must be respectful to all facility staff and maintain a healthy relationship with them.
=> Must treat ALL patients with the utmost respect.
=> All medical information is to be kept confidential at all times.
KEY ROLES
=> Ensure that the medical facility, medical equipment and patient services are maintained to an operational standard of professional excellence.
=> Be available for duty for normal shifts, on call shifts, weekends and in case of emergencies.
=> Ensure that patient care documentation is accurate and legible.
=> Ensure that infection prevention measures are instituted and maintained at all times in hospital.
=> Ensure that proper handover procedures are followed between doctors and at shift change to promote continuity of patient care.
=> Must be able to perform minor surgical procedures.
=> Must be ready to perform other relevant duties as assigned by the supervisor.
OTHER QUALITIES & SKILLS
=> Strong IT skills especially in usage of Microsoft Office software
=> Team working and management skills
=> Strong interpersonal skills
=> Must be able to work with minimum supervision
=> Able to Multitask
SALARY
=> Competitive Package
APPLICATION
Interested candidates who meet the job requirements can send their applications to [email protected] with the following attachments:
=> Cover letter
=> Curriculum Vitae
=> Professional qualifications
=> Relevant training certificates
=> HPCZ Full Registration and valid practicing license
=> Copy of the National Registration Card and/or passport
Opening Date: 06/09/2022
Closing Date: 15/09/2022