Consultancy
N/A ZMW / Month
December 9, 2022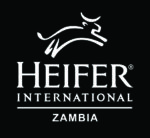 Heifer International
REQUEST FOR PROPOSALS TO SUPPLY AND DELIVER GOATS TO CHADIZA, CHIPATA, LUNDAZI, MUMBWA, KAOMA, CHOMA, ZIMBA AND KALOMO DISTRICTS
Heifer International is an equal-opportunity employer. All qualified applicants will receive consideration without regard to race, religion, color, national origin, gender, sexual orientation, age, status as a protected veteran, among other things, or status as a qualified individual with some form of specially abled.
Since 1944, Heifer International has helped more than 36 million families lift themselves out of hunger and poverty.
Our goal is to help families achieve living incomes, which will allow them to feed their families daily, educate all their children; and have proper housing, water, hygiene, and other essential resources. When many families gain this new sustainable income, it brings new opportunities for building schools, creating agricultural cooperatives, forming community savings, and funding small businesses.
Heifer International Zambia is requesting for proposals from registered firms to supply 1,800 good quality local female goats and 150 improved male goats (Boer/local crosses) in Chadiza, Chipata, Lundazi, Mumbwa, Kaoma, Choma, Zimba and Kalomo districts.
The proposal for supply and delivery of good quality local female and improved male goats to the listed project areas as indicated on the schedule of requirements below:
Eastern Province
1. Chadiza
240 Female
19 Male
Distance from the town to delivery area
1. Chakale Group: 16km
2. Masuku Group: 16km
3. Tapambana Group: 18km
4. Limbikani Group: 25km
2. Chipata
180 Female
18 Male
Distance from the town to delivery area
1. Mwaiseni Group: 52km
2. Sesema Group: 62km
3. Katambo Group: 50km
3. Lundazi
240 Female
19 Male
Distance from the town to delivery area
1. Milika Group: 30km
2. Chiwe Group: 20km
3. Kabembya Group: 27km
4. Kamafuwe Group: 6km
Western Province
4. Kaoma
240 Female
19 Male
Distance from the town to delivery area
1. Nanguka Group: 53km
2. Twakaule Group: 55km
3. Kashinzi Group: 19km
4. Kakula Mayewe: 38km
5. Best Vision: 18km
6. God First: 13km
Central Province
5. Mumbwa
240 Female
19 Male
Distance from the town to delivery area
1. Tuyume Group: 50km
2. Tulibonene Group: 68km
3. Namabanga Group: 60km
4. Kayamboma Group: 43km
Southern Province
6. Choma
180 Female
18 Male
Distance from the town to delivery area
1. Milimo Group: 40km
2. Penga Ujane: 40km
3. Chibizwa: 96km
7. Kalomo
240 Female
19 Male
Distance from the town to delivery area
1. Bbuyu Group: 30km
2. Buka Group: 55km
3. Kamuboola Group: 45km
4. Chiyavula Group: 75km
8. Zimba (Kabanga)
240 Female
19 Male
Distance from the town to delivery area
1. Sulwe Group: 73km
2. Mulamfu Group: 90km
3. Kasukwe Group: 82km
4. Sianchinda: 75km
NB: Please note that Zimba delivery sites denote distances from Kalomo town
Animal Health and Welfare Requirements:
The goats must originate from areas which are not under any veterinary restrictions due to outbreaks of any infectious diseases.
All goats must be dewormed, treated for liver fluke and given a vitamin and mineral supplement prior to transportation.
The management and handling of goats shall comply with applicable regulatory requirements and accepted national standards.
All goats must be tagged or identified and transported humanely and in conditions appropriate for delivery of such animals.
Preferable sourced from the same district, province or agro-ecological region
Specifications of the animals:
Goat Breeds
Female goats: good quality indigenous goats
Male goats: Improved goats/crosses (preferably Boer/Kalahari red crosses)
Ages
Does between 8 to 14 months
Bucks between 12 to 18 months
Live weight
Does: 12 – 15 kg
Bucks: 15 – 18 kg
Physical features
Active and alert
Balanced with well-sprung up ribs and chest cavity.
Prolific with a good growth rate.
Good body conformation and without deformities
Good temperament
Quick in movement
Does of sizeable udder with two functional teats
Health status
Free of diseases and parasites
Bright and alert eyes
Smooth hair coat
Treated against internal and external parasites
Documentation:
Contractor must provide the Country Office with the following documentation:
Herd health program detailing every vaccination, deworming, and any other treatment given to the goats
Results of all tests required hereunder, certified by a state veterinarian appointed by the Country Office. Recommendations from the Department of Veterinary Services as provided by the Provincial Veterinary Officer are as follows:
Once the goats are procured, they should be bulked and tagged with identifiable marks (preferably ear tags). Once bulked it will be easier to undertake tasks like sample collection, deworming. Depending on the destination, the following measures should apply
For goats being supplied within Southern Province
Goats should be dewormed (ivermectin combined with clorsulon eg Ivomec SuperR, would be cheaper yet effective) sprayed/dipped and clinically examined for ORF by a nearest veterinary official
For goats translocating to other locations from Southern Province
Goats should be free from Foot and Mouth Disease (FMD). This means that the goats should be tested for FMD.
Once results are clear (negative), the goats will be allowed to move under veterinary supervision.
On arrival at the destination, the District Veterinary Officer should be informed of the new stock that have arrived in the district. The PVO for Southern Province will communicate with the PVO for the receiving province on the intended translocation of the goats
NB
All goat consignments will be expected to be transported in suitable trucks and accompanied by a stock movement permit.
As much as possible, goats should move not later than one week after the results have been issued from Balmoral
Breeding records.
Livestock movement permits for all goats.
Prospective Bidders are required to submit the following:
Company Profile
Registration/Incorporation Certificate from PACRA or Registrar of Societies;
Evidence of similar past or completed or ongoing delivery works in the last 3 years;
Tax Clearance Certificates from ZRA for the last two (2) years for non-cooperatives;
Evidence of Financial Statement from Bankers;
The proposal to supply must be submitted on or before 12:00hrs on 9th December, 2022 to the following address:
Heifer International Zambia
Plot No. 1223
Katopola Road
Rhodespark
Lusaka
Email: procurement­[email protected]
For further information please contact:
Mrs. Christine Kalomo – Mudenda
Tel: +260 966 293091