Consultancy
N/A N/A / Month
March 31, 2023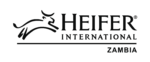 Website Heifer international Zambia
Heifer International Zambia
REQUEST FOR QUOTATIONS TO CONDUCT PLUMBING WORKS
Heifer International is an equal-opportunity employer.  All qualified applicants will receive consideration without regard to race, religion, color, national origin, gender, sexual orientation, age, status as a protected veteran, among other things, or status as a qualified individual with some form of specially abled.
Since 1944, Heifer International has helped more than 36 million families lift themselves out of hunger and poverty.
Our goal is to help families achieve living incomes, which will allow them to feed their families daily, educate all their children; and have proper housing, water, hygiene, and other essential resources. When many families gain this new sustainable income, it brings new opportunities for building schools, creating agricultural cooperatives, forming community savings, and funding small businesses.
Heifer International Zambia is requesting quotations from registered firms to conduct plumbing works.
The Request for Quotations (RFQ) further specifies the specifications of all the information that the firms will need to provide as indicated below:
Specifications of the Plumbing works are as follows:
1. Remove old toilet set and supply and fit new toilet set.
2. Cleaning the sewer pipes.
3. Supply and fitting 4 toilet pans.
4. Supply and fitting water waste.
5. Repairing the sewer pipe and cleaning.
6. Supply and fit the water garden taps.
7.  Supply and fitting 1 stop cock.
Prospective Bidders are required to submit the following:
Company Profile
Registration/Incorporation Certificate from PACRA or Registrar of Societies.
Evidence of similar past or completed or ongoing delivery works in the last 3 years.
Tax Clearance Certificates from ZRA for the last two (2) years for non-cooperatives.
Terms of payments.
The quotations must be submitted on or before 30th March, 2023 at 12:00hrs and clearly marked in the subject line as Plumbing RFQ's to the following address:
Heifer International Zambia
Plot No. 1223
Katopola Road
Rhodespark
Lusaka
Email: procurement­[email protected]
For further information please contact:
Mrs. Christine Kalomo Mudenda,
+260 965 256996