Consultancy
Applications have closed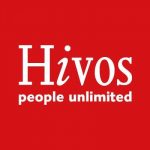 Website Hivos
The SRHR Fund, a four-year regional program implemented by Hivos with support from the embassy of Sweden in Lusaka through Sida's regional SRHR team, is currently in its final year of implementation. Hivos seeks to conduct an end-line evaluation to assess the impact the program has made in the East and Southern Africa region.
Purpose of the evaluation
The purpose of the end-line evaluation is to objectively assess the performance of the program and to capture its achievements, lessons learned and challenges encountered during the implementation period. The end-line evaluation will also review to what extent the program integrated mid-term evaluation recommendations into its programming. Key lessons learned will be used for future programming and will further be used to inform a potential second phase of the programme. Additionally, the evaluation will ensure accountability towards Sida and Ford foundation as the main donors of the program. The end-line evaluation will be undertaken covering the period 1 October 2017 to 30 June 2022
Follow the link for more information.