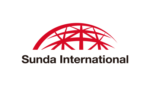 Home Pro Enterprise Zambia Limited
We are 5 years old. We are 6 brand names in Zambia.
According to personal goals and sales plans, responsible for achieving sales goals for customers, assisting customers in daily operation management and channel sales, helping customers improve sales and satisfaction of downstream customers, helping customers improve product display and performance in the market, monitoring market changes and Market research to achieve the set sales targets.
JOB DESCRIPTION
Monitor the stock, sale and distribution of distributor, through quantitative analysis methods and data oriented management
bring up the related professional analysis results and management suggestion
Assist customers in developing channel promotion and team incentive programs to increase channel sales
visit key customers in the region, find out all problems and expectations, help solve them to increase sales and satisfaction
Increase the display area of our products in the store and occupy the largest display area
Check the sales price of our products in the store and assist in promotion activities
Cash collection
Frequent business trips across Zambia
KEY QUALITIES
Honest
hard working
good communication skills with clients
EDUCATION AND QUALIFICATIONS
Grade 12 certificate
Bachelors Degree
2+ years of experience in Fast moving industries
Knowledge of Fast moving consumer good industries